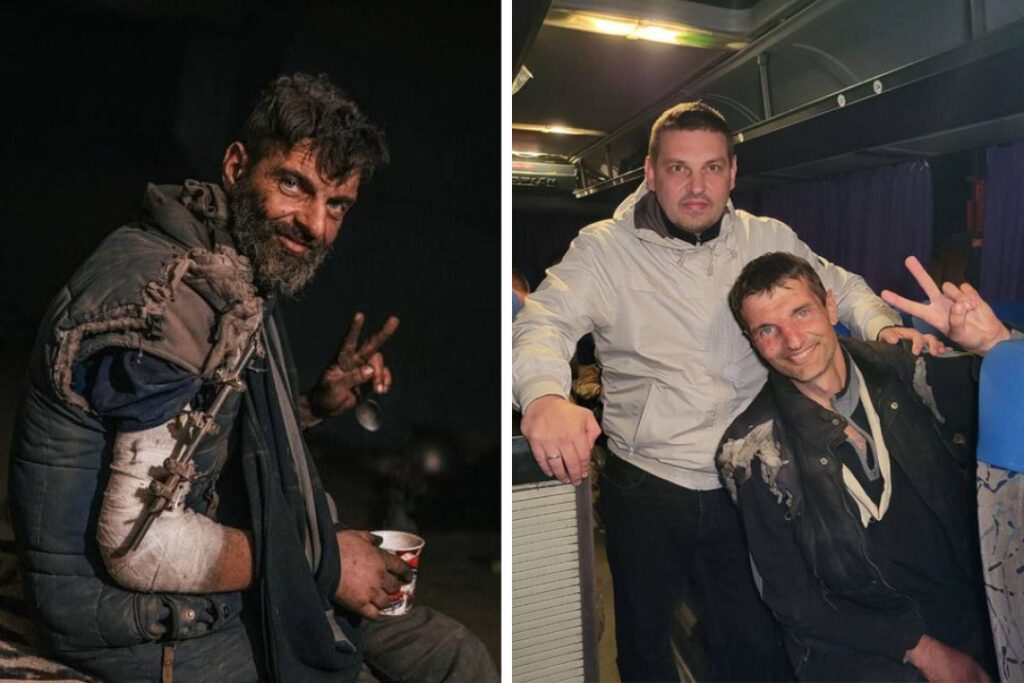 Russia released 215 prisoners of war, 205 Ukrainians and 10 foreigners, in a prisoner swap on Sept. 21, according to Andriy Yermak, the head of the President's Office. The released POWs include 108 members of the National Guard's Azov regiment, some of whom defended Azovstal, a steel plant that was the Ukrainian military's last stronghold in Mariupol, Donetsk Oblast, before the city became entirely occupied by Russia in May.
Among the released Ukrainians are 124 officers, including high-profile commanders such as lieutenant colonel of the National Guard of Ukraine Denys Prokopenko, Azov deputy commander Sviatoslav Palamar, as well as the commander of the 36th marine brigade Serhii Volynskyi, who were the faces of the Azovstal defense.
According to Yermak, 10 foreigners who fought for Ukraine were also released under the swap. They include foreign soldiers who were illegally sentenced to death by Russia's proxies in the occupied territories of Donetsk Oblast.
Yermak said that under the deal, Ukraine got 200 prisoners of war in exchange for Viktor Medvedchuk, Ukraine's most high-profile pro-Kremlin politician and Russian President Vladimir Putin's former right-hand man in the country. Medvedchuk was arrested in April on the charges of high treason.
Separately, five top commanders of the Azovstal defense were exchanged for 55 Russian prisoners of war, whose names weren't revealed. The five commanders were delivered to Ankara in Turkey. According to President Volodymyr Zelensky, the condition is that they will stay in Turkey "until the war ends."
https://kyivindependent.com/national/ukraine-returns-some-azovstal-defenders-from-russian-captivity
Comment: Perhaps this was why Putin delayed his announcement of mobilization for 24 hours. His mobilization order and his threat of nuclear war, of which he is not bluffing this time, certainly overshadowed the news of the POW release. Still, the Russian and Separatist war bloggers went batshit over the news.
Besides Medvedchuk, who are the 55 Russians in this exchange? Putin must want them back very badly to give up 215 Ukrainians in exchange. The Russians aren't saying. Tis a puzzlement.
TTG