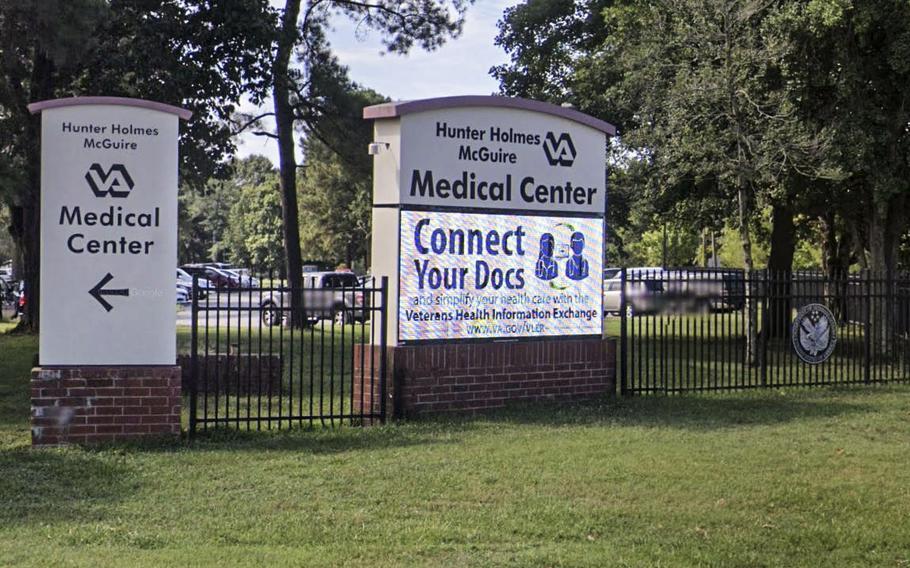 The Department of Veterans Affairs has changed the name of the Hunter Holmes McGuire Veteran Affairs Medical Center in south Richmond, dropping the name of a Confederate surgeon. The facility's new name: Richmond VA Medical Center. It's the latest instance of a Richmond-area institution scrapping a reference to the Confederacy. "VA will continue to serve all veterans with dignity and respect at this facility and every facility," VA Secretary Denis McDonough said in a statement.
During the Civil War, McGuire was a surgeon under Gen. Thomas "Stonewall" Jackson. He was later president of the American Medical Association, and he helped found part of what is now the medical college of Virginia Commonwealth University. But he saw Black people as inferior to whites. He wrote that African Americans were "deteriorating morally and physically" and would eventually "disappear from this continent."
Construction on the hospital began in 1943 — when it opened, it bore McGuire's name. The Department of Veterans Affairs received numerous requests to change the name, McDonough said. Veterans, employees and even the hospital's administration were in favor of a switch. Among those asking the VA to change the hospital's name was Rep. Donald McEachin, D-4th, who died Nov. 28.
There's a reason the new name lacks creativity. The Department of Veterans Affairs has limited authority to change the names of its facilities, the department said in a statement. But federal law does allow it to change a hospital name to match its geographic area as long as the previous name isn't codified in law. Richmond VA Medical Center was the department's only choice, a spokesperson for the department said. The department can't name a building for an individual without an act of Congress. The VA isn't the first entity to drop McGuire's name. In 2020, VCU renamed McGuire Hall and removed a bust of him from the building. The facility is now called the VCU Health Sciences Research Building and Annex.
But at least one Richmond memorial to McGuire remains – a statue depicting him is in Capitol Square. McGuire's descendants supported the name change. In a 2020 Richmond Times-Dispatch op-ed, they acknowledged the pain caused by statues and buildings honoring Confederate leaders. They asked that McGuire be judged on his complete life and contributions. According to the op-ed, McGuire suggested a radical idea to Jackson during the Civil War – that the Confederacy set free Union surgeons who chose to stay behind and administer care to the sick and dying. The Confederacy adopted this approach, and others followed. It eventually became international law under the Geneva Convention that medical workers be treated as noncombatants and be allowed to continue their work.
https://richmond.com/news/local/hunter-holmes-mcguire-va-hospital-is-changing-name-dropping-reference-to-confederate-surgeon/article_7af2dafa-975e-11ed-81c1-ff27c7e95eb0.html
Comment: This article from the Richmond Times-Dispatch was republished in my local Fredericksburg paper. I use this VA medical center regularly so the news obviously caught my eye. But it is also a great example of local journalism. The reporter, Eric Kolenich, does an excellent job in explaining the facts surrounding this news without resorting to either outraged support for Hunter Holmes McGuire or his demonization. This is one of the reasons I crow incessantly about the joys and value of local newspapers and why I quoted it in its entirety.
But back to McGuire. It was Colonel Lang who told me of McGuire's service as General Jackson's surgeon. After that I learned of his role in establishing the AMA and what was to become the medical schools and hospitals of the Virginia Commonwealth University. Thanks to Eric Kolenich, I also learned how Doctor McQuire established protocols and procedures allowing captured medical personnel serving with both the Union and Confederate armies to continue as medical professionals in captivity. This concept was later incorporated into the Geneva Conventions.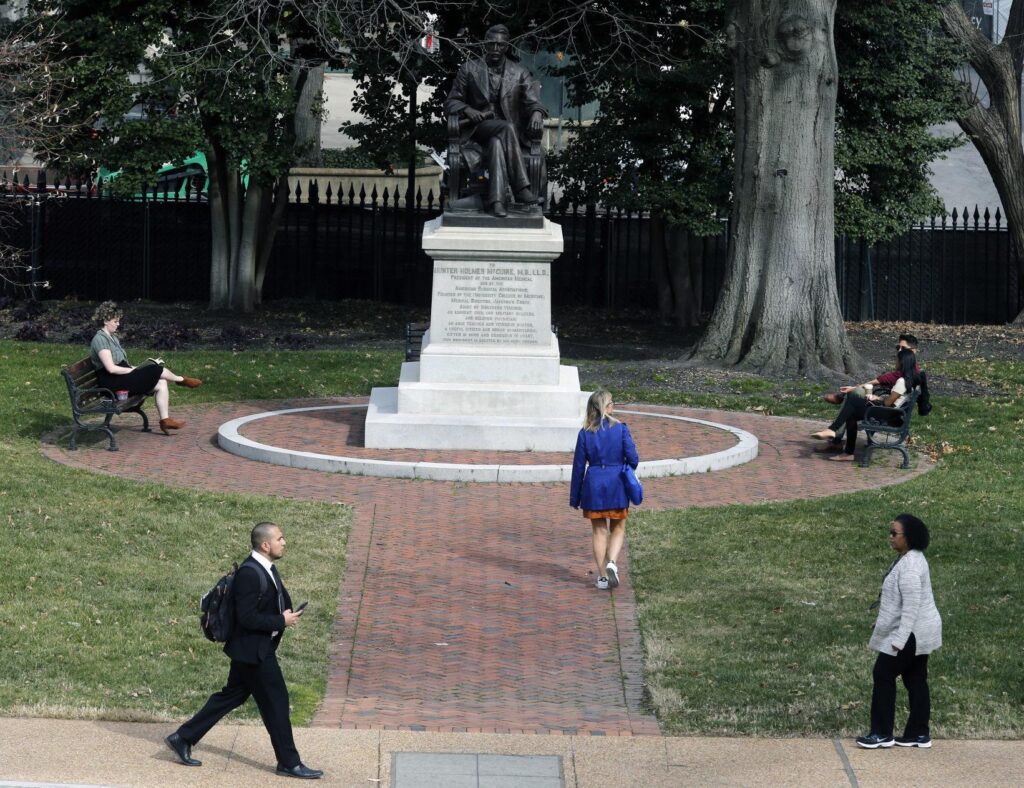 Sure he remained an ardent white supremacist, segregationist and believed slavery was critical to the South's economy and culture, but those were common societal beliefs at the time. At some point we have to start looking at people in the context of their times. I won't begrudge him his remaining statue behind the Virginia State Capitol. It does not glorify the Confederacy in any way, but there's no telling how much time that statue has remaining. 
TTG