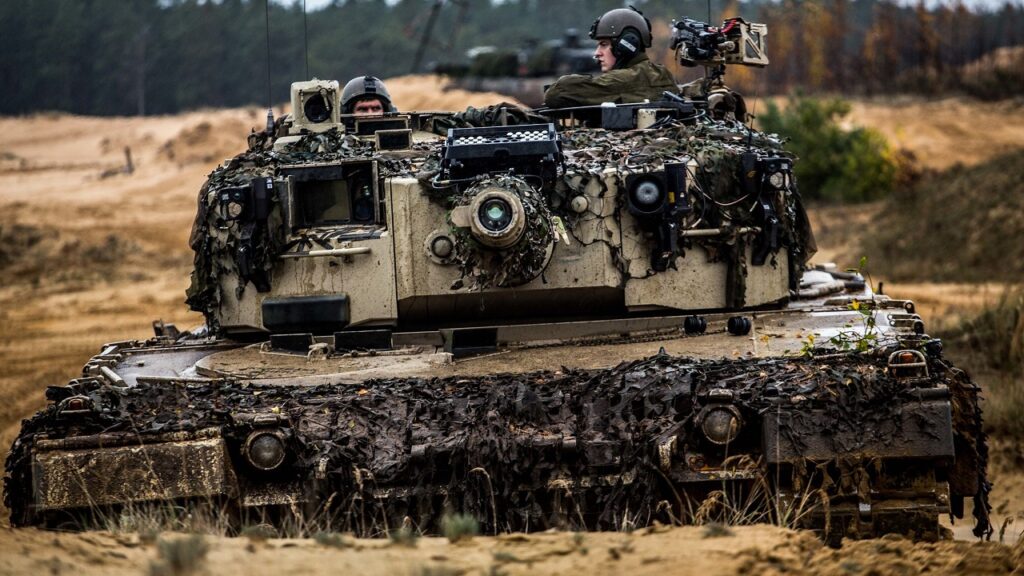 From the beginning of the Russian invasion, arguments over provision of different weapons & technologies to Ukraine have been waged in Europe and the US. Perhaps the most long-standing, and important, is provision of American or European tanks. My aim in this thread is not to argue whether they should be provided. I think it is obvious they should. If Russia can deploy T90s or even its new T-14s (according to British Intelligence), why are we denying similar capabilities to Ukraine? The objective here is to explore the considerations for the introduction of western tanks into the Ukrainian armed forces. The need is well established. Tanks are a valuable part of the modern combined arms team. Tanks save lives!
The first consideration is availability. The Ukrainians need tanks now, so waiting to set up production lines to build new tanks for 2023 is not viable. Which tanks are available now? A part of availability is quantity. The Ukrainians are likely to need hundreds of new tanks (300-500) for the offensives to come. A dozen won't cut it. This requirement alone restricts the types of tanks that might be provided.
A second consideration is how western tanks will fit into the current Ukrainian military. These are doctrinal and organization issues. However, given Ukraine has long operated a large tank fleet, this is a minor concern. They know how to do this & can do so better than most.
A third consideration is strategic sustainability. What are the depot maintenance capabilities in Ukraine? Depot level maintenance of tanks and their power packs – as well as the electronic subsystems – will be a key part of introducing western tanks. Ukraine has already been fulfilling these functions for its current large fleet of tanks. A new system isn't required, but some modifications might be needed. But given the demonstrated capacity of Ukraine to adapt in this war, it is very possible.
A fourth consideration is training. New systems always require evolved training systems whether it is the introduction of different technologies and techniques, new simulators, and training aids (engines, driver training, guns, subsystems, ammo, ranges, etc). Once again, as an existing tank operator, many of these systems already exist in Ukraine. But they will require modification. And potentially, training supplementation in other countries will be needed to speed up absorption of the tanks into Ukraine's army and its schools.
A fifth consideration is battlefield combat support for the tanks. By this I mean the engineering and command vehicles that are integral to heavy armour operations. While Ukraine has some capacity here, bridging, ploughs and other vehicles might also be needed.
A 6th consideration is battlefield logistic support. Fuel trucks (tanks need lots), low loaders, recovery vehicles like the Hercules will probably all need to be part of any tank fleet provided to Ukraine. And, ammunition of several types will be needed in large quantities. Once again, as an existing user of tanks, Ukraine understands these requirements and the battlefield systems and organisations needed to ensure tanks are supported and maintained on the battlefield. It is about modification, not establishing new organisations for Ukraine.
A 7th consideration is a digital battle command support system. Tanks play a vital role as a protected hub for digital information management and command on the battlefield. It is a force multiplier on the modern battlefield. So this will be an important consideration for which tanks go to Ukraine. And, we will need to ensure that this digital system can be linked to other parts of the combined arms team.
While there will be other challenges, the provision of a tank fleet will involve all of these considerations. They each interact – ticking them off individually is almost never possible. But, the Ukrainians have demonstrated throughout this war that they are very capable of integrating very complex hardware and weapons quickly. They are an adaptive, learning institution with a strong imperative for constant improvement. We need to stop looking for excuses like 'this is a complex system'. I don't recall these arguments when M1 tanks went to Iraq, or Egypt. And as someone who commanded a brigade with M1 tanks, if the Australian Army with its very light logistic footprint (and lack of tank strategic sustainment for the first decade in service) can do it, the Ukrainians definitely can!
Final point – as I have written almost since the start of the war, at some point we need to start providing common fleets to Ukraine. The provision of tanks is the opportunity to provide Ukraine with a single type to simplify maintenance, training, ammunition, digital comms. Given need for commonality, and the considerations in this thread, there are only 2 solutions: the M1 tank and the Leo 2. Both are huge fleets, which could be made available. Providing them is not escalatory. It just takes political courage. End.
Comment: This is retired Australian Army Major General Mick Ryan's take on this great debate which he published as a twitter thread (@WarintheFuture).  There are no shortage of opinions on this matter. Retired US LTG Mark Hertling (@MarkHertling) is adamant that the Leopard 2 is a much better fit for the Ukrainians than the M1 Abrams. His position is based on logistics. Being that he spent his whole career as a tanker, I don't think he's talking out his ass. Others are just as adamant that the M1 presents no logistical challenges that the Ukrainians cannot master. I tend to agree that the Ukrainians can handle the logistical challenge and would be giddy getting large numbers of either tank.
I think the Leopard 2 would be a better fit, but I was never a tanker. My only combat experience with armor was with M-48s and AMX-13s. Poland is getting 250 M1A2 Sepv3 tanks, but delivery is not scheduled to begin until 2025. Why not give them what we have in Germany now so the Poles can transfer their Leopard 2s to Ukraine? They're in the best position to transfer, train and maintain immediately. The Germans may squawk, but I doubt they'll switch sides over the decision.
TTG