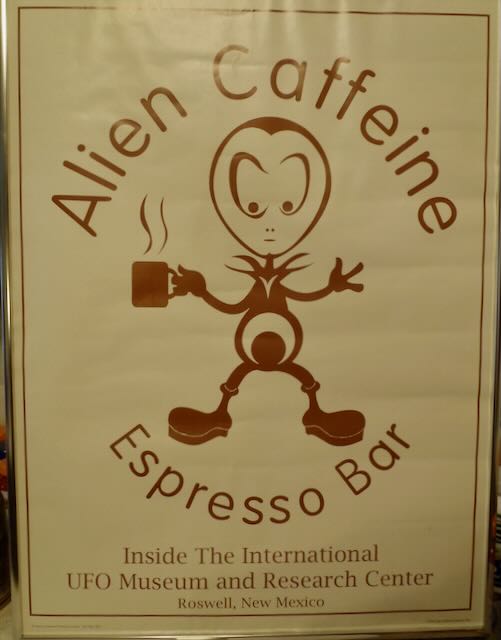 Juicy elements ducked, and plenty of questions remain
"We are not bringing little green men or flying saucers into the hearing. Sorry to disappoint y'all," opened Republican Congressman Tim Burchett of Tennessee at the start of this hearing in his distinctive southern drawl. And that's how it turned out. The committee heard about numerous sightings of UAPs or UFOs – which the three witnesses described as very much "routine".
But David Grusch ducked some of the potentially juiciest elements of the hearing, saying they couldn't be discussed in a public setting. The former intelligence officer was asked if the US government has had communication with "extra-terrestrials". He said he couldn't talk about that. He was asked if anyone had been murdered in an effort by the government to cover up information about UAPS and UFOs. Again, he said he couldn't comment. He said he hadn't seen any of the alien craft he believes the US government has in storage with his own eyes, but said 40 witnesses he had spoken to had assured him them they do exist.
In a throwback to former US Defence Secretary Donald Rumsfeld, there was plenty of talk in this hearing of "known unknowns" and "unknown unknowns". But after more than two and half hours of testimony, it's probably fair to say exactly what is now known that was previously unknown, is not known.
What we learned from this hearing:
There was no true bombshell revelation in this hearing. But some important things did happen. Congress is openly acknowledging a commitment to investigate UAPs, after years of lawmakers interested in the subject largely conducted their efforts in private.
The witnesses called for a reporting system for pilots who witness UAP incidents, as well as protections for pilots or whistleblowers who come forward. Members of Congress have been open to creating such a programme as a result of the hearing.
Lawmakers are attempting to open up new avenues to investigate UAPs. Several attempted to get information on the record about which members of the government would know about UAPs, where reports may have been filed, and whether or not Congress might have missed information provided to them.
While witnesses like David Grusch said much of that information was classified, he offered to provide that information confidentially to Congress in a secure setting. If he does so, it could open up new avenues of investigation for lawmakers. Grusch also told lawmakers that "non human" biologics had been recovered by the government, but he had never seen an alien body.
Commander David Fravor (Ret.) recounted his own experience with a UAP, and the witness described already public videos of UAPs released by the New York Times in 2017. All three witnesses acknowledged that the UAPs were a potential national security threat.
https://www.bbc.com/news/live/world-us-canada-66307705
Comment: This is part of the BBC's extensive coverage of yesterday's Congressional hearing . The witnesses testified under oath. At an absolute minimum, I believe the witnesses told the truth as they saw it. What they will tell the committee in a classified setting will undoubtedly be even more interesting. I doubt this committee will let this go or be intimidated to stop investigating by whoever's trying to keep this from the public. At some point we, the people, or our elected representatives must face off against the gatekeepers. This is just the beginning of the hunt.
Back in the late 90s, I was sent to Fort Hood as a script writer for a CENTCOM missile defense exercise. We were off on some desolate corner of the post with magnificent views except for the line of porta-johns that blew over during several storms. From day one, I was focused on visiting the UFO museum at Roswell. I plotted my route through the Mescalero Apache Indian Reservation and patiently waited for a free day to make the pilgrimage. At one point I watched two Hind helicopters fly low level through the Hondo River Valley. It was an eerie sight even though I knew I didn't have to duck for cover this time. I also gave an Apache couple a ride to their community center in the face of an approaching thunderstorm. He looked like Danny Trejo, only scarier. But he was appreciative for the ride
I spent a good amount of time at the museum, but the highlight was a discussion over coffee with Glenn Dennis, the funeral home technician on that day in Roswell when strange things were happening at the Army Air Field. His story is well known by anyone interested in the Roswell UFO incident, along with the controversies concerning his story. I only recently returned to the states after six years of field case officer work. I considered myself good at judging peoples' veracity. I believed he was telling the truth or at least what he believed was the truth.
Anyway, maybe it's time to watch The Adventures of Buckaroo Banzai across the 8th Dimension. This time, take notes.
The full video of the hearing is posted below. The hearing gets underway at the 18 minute mark. David Grusch appears just as sincere as Glenn Dennis did during our conversation. I have no reason to believe Grusch or Dennis were making things up be it intentionally or unintentionally.