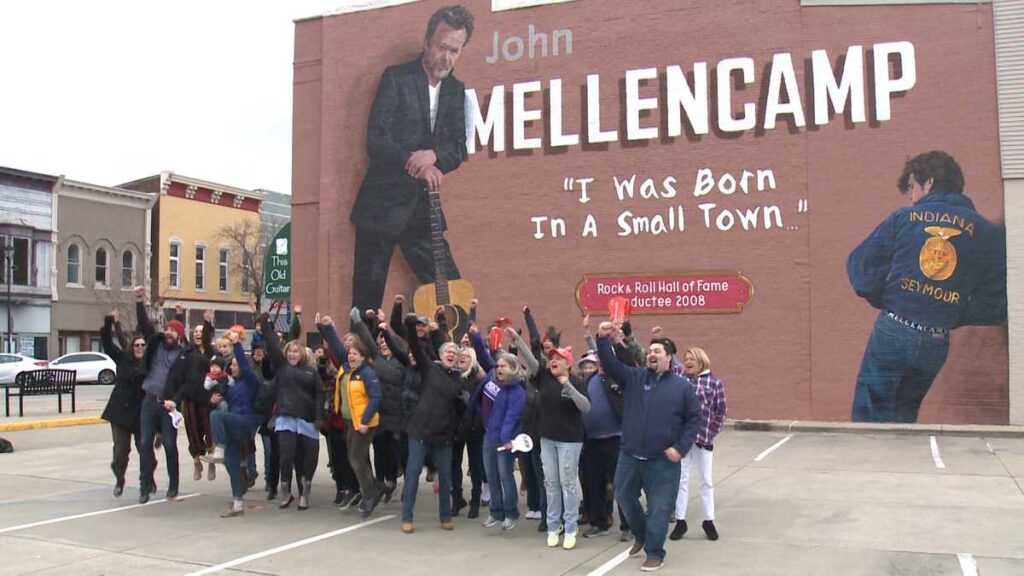 SEYMOUR, INDIANA  On a balmy day last September, hundreds of people gathered for a raucous, all-day basketball tournament in Gaiser Park, one of the sprawling, well-kept green spaces in this small midwestern town. All the players and participants were members of the local Chuj community, Indigenous Maya immigrants from a remote region of Guatemala in the country's mountainous north, nearly 4,000 miles away.
Chuj people began migrating to Seymour some 20 years ago from the town of San Sebastián Coatán, in the province of Huehuetenango. Word about employment and the quality of life in Seymour soon spread to small villages nearby, and now Seymour has more than 2,000 Chuj residents, comprising over 10 percent of the town's population. Thousands have moved to other small towns in the Midwest, such as Columbus and Logansport in Indiana, Cookeville and Shelbyville in Tennessee, and Rantoul, Illinois. On this day, the basketball teams from each of those towns—Los Primos (Cousins) from Seymour, Los Alcones (Hawks) from Columbus, Los Bulls from Rantoul, and others—battled each other on the court for local fame, glory, and a chance at a two-foot-tall plastic trophy.
Scenes like this are becoming increasingly common across small-town America, according to Pedro Pablo Solares, an attorney and immigration analyst based in Guatemala City. "Small-town America has been the destination for a majority of the present migration that comes from rural Guatemala," says Solares. "I do not see any reason that would not continue to be the same in the future."
Every year, more Guatemalans arrive at the U.S. southern border than from any other country other than Mexico. Increasingly, Solares says, these migrants are headed not to the major urban centers that have long-established immigrant communities like Los Angeles, Houston, and New York City, but to small towns in the rural Midwest and South where they have an influence on local economies, school systems, and cultures. They are also changing the face of small-town America.
https://www.nationalgeographic.com/culture/article/a-guatemalan-town-remakes-itself-in-indiana
Comment: This is a typically enlightening National Geographic article on the nature of Guatemalan immigration to the US. These Chuj Mayans are not escaping government repression or drug cartel violence. They are escaping poverty and death by starvation. I am perplexed that death by starvation is not a valid reason for seeking asylum under US law or even UN protocols. Death is death, whether it be by corrupt politician, drug lord or empty belly.
What we see between the people of Seymour, Indiana and San Sebastián Coatán, Guatemala is a real symbiotic relationship. It seems to be a good fit. Employers get the work force they need and the migrants' presence doesn't seem to tax local resources or piss off the citizens of Seymour. The town is being revitalized, albeit with a Guatemalan flavor. Even a die-hard Trumper was quoted as saying he had no problem with the Mexicans and others who now live in Seymour. The migrants are making good lives for themselves and their families and the remittances sent back to San Sebastián Coatán are allowing the families left behind to also live well. All this without federal, state or local expenditures by the US or Guatemala. It's an immigration answer from the ground up rather than imposed from above… community-based migration.
TTG