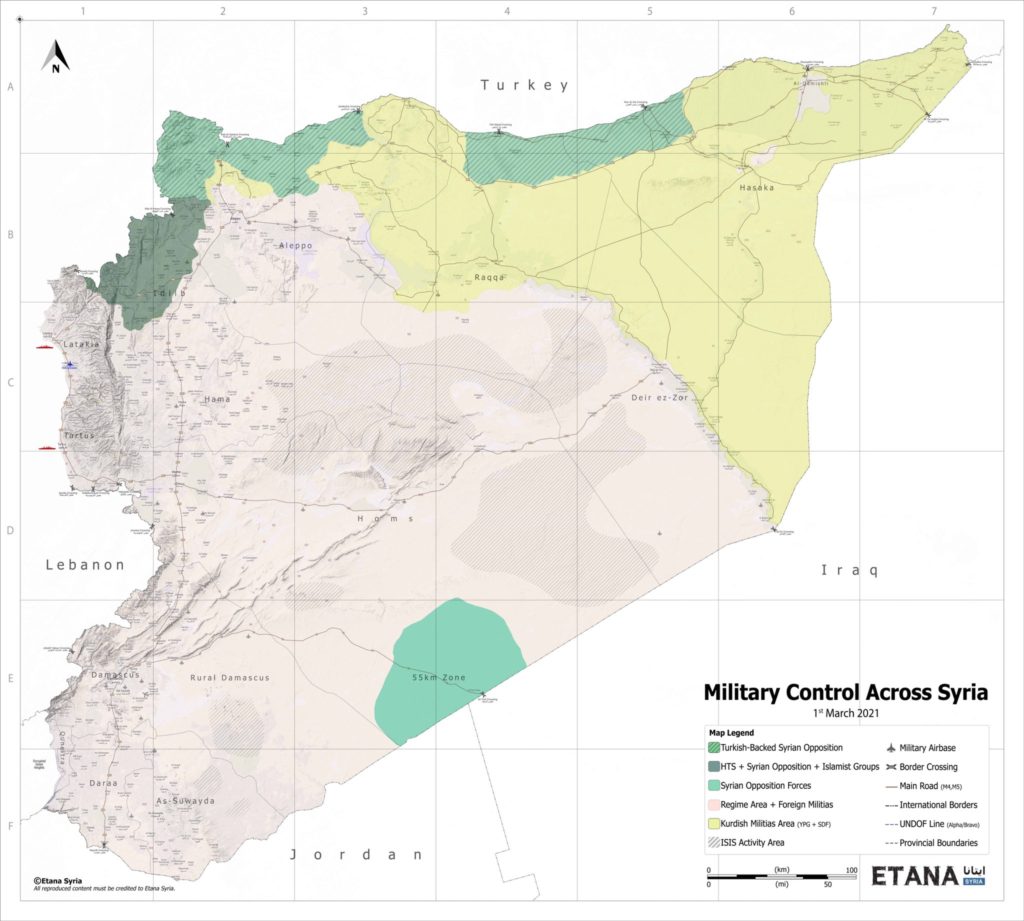 "It has been a long time coming, and it seems that an escalation in Greater Idlib might be on the way. After frequent ceasefire violations by Hay'at Tahrir al-Sham (HTS) and other terrorist groups of the so-called "moderate opposition", the cup seems to be spilling over. On June 10th, the Syrian Arab Army (SAA) and Russian support began a heavy shelling operation on various HTS positions throughout Greater Idlib. Significantly, a pinpoint strike claimed the lives of HTS' military spokesman, Abu Khalid al-Shami, media coordinator, Abu Musab al-Homsi, and Mu'ataz al-Nasir, commander of the group's internal security forces. Four other, unnamed militants were also killed. Footage was released from a Russian drone which was tracking the three commanders. They were reportedly located with advanced electronic intelligence systems. The HTS officials were likely targeted with a Russian 2K25 Krasnopol laser-guided artillery shell, with their vehicle being laser painted with an UAV prior to that."
"In addition, warplanes of the Russian Aerospace Forces carried out a series of airstrikes on militants' positions in Greater Idlib. In total, more than 20 air strikes were inflicted on the settlements of Fatira, Ain-Lapuz, Muzapa, Maapata, Khaluba and Majdaliya in the Jabal al-Zawiya region in the south of the Syrian province of Idlib. A day before, a Russian service member was killed and three others were wounded in a landmine blast in northeastern Syria."
"The large-scale operation of the SAA and Russian forces seems to be a response to the death of a Russian soldier, as well as frequent ceasefire violations by HTS and other militant groups in the region." (SouthFront)
Comment: This one short SouthFront article nicely sums up what is going on in Idlib right now. Yes it does look imminent that the R+6 is finally about to launch the final assault to retake the province, killing as many jihadis as possible and driving out what remains. Erdogan's troops who stand in the way will undoubtedly suffer the same fate. However, several observers, more steeped in this region than I, do not feel an R+6 assault is imminent. I'm inclined to agree with them. Yes, the Russians and Syrians will continue to pick off jihadis and their leaders with the full range of weaponry available to them. And yes the jihadis will also continue shooting at Russians and Syrians although with far less precision and effect. That's just the new equilibrium reached in what passes for a ceasefire. Al Masdar News reports what this new equilibrium looks like outside of Idlib with the recent killing of 200 jihadis at a training and base complex near Palmyra, and the destruction of several other jihadi headquarters locations south of Raqqa.
On the other hand, SouthFront also reports that HTS and the Turkish military are massing forces and munitions in preparation for an offensive of their own. That may be Erdogan's and his jihadis' plan, but this build up is already under Russian observation. Those massing forces can easily fall prey to the same kinds of attack that killed the HTS commanders last week. I'm still sticking with the new equilibrium… for now.
In the meantime there are signs that the HTS, the reigning jihadis in Idlib, are not that confident of their hold on the people. Aaron Y. Zelin of WINEP alludes to this in his recent article "Hanging on in Idlib: Hayat Tahrir al-Sham's Expanding Tribal Engagement." Zelin surmises that HTS efforts to win the win the hearts and minds of the Idlib tribes "is more performative and coercive than benevolent, aimed at helping the group appear more in control than it really is." Zelin concludes that "if HTS was stronger, it would likely just ignore tribal dynamics as it did in the past."
What does HTS need for this approach, no matter how performative it is? It needs a steady supply of aid coming into the province. Without this aid, their shit is weak. That aid is largely provided by the UN and various NGOs through the established and internationally approved entry point of Bab al Hawa. This program is up for UN renewal. Russia and China hold veto power over the continued use of the Bad al Hawa entry point. Remember this.
Another problem for Damascus is the continued US presence east of the Euphrates and our imbecilic effort to establish a YPG/SDF controlled statelet. We're apparently still wedded to the "Assad must go" policy. The only bright spot in this goat roping is Biden's cancellation of the contract of a US company taking over the oil fields and oil production in the region. The Trump administration, or at least the Pentagon, saw that contract as a means to fund the YPG/SDF statelet and deprive Damascus of those resources. Biden seems to be losing interest in that idea. He is also actively negotiating with Baghdad on a timetable for the removal of all coalition combat forces from Iraq. We can't have forces in Syria with out forces in Iraq. So I doubt our heart's in staying in Syria, either.
What our heart is in is the continuation of the UN sanctioned aid program for Syria. Why this is, I don't know. It probably has something to do with our forlorn hope of mythical moderate jihadis toppling Assad. That's nothing but a delusion. For whatever reason, this gives Biden and Putin something to talk about this Wednesday. How about getting our troops out of Syria in exchange for Moscow's support for continuing the UN aid program. It doesn't have to be announced. It just has to play out. At that point the Russian Reconciliation Center can start crafting the return of the Rojava Kurds and the eastern tribes to Damascus. Without the US presence, the Rojava Kurds should come to their senses and accept the inevitable. The sooner they do so, the better chance of salvaging some kind of limited local autonomy.
The return of Syria east of the Euphrates to Damascus will provide much needed resources, both oil and oil revenues, along with additional military units to complete the reconquest of all Syrian territory. The ability to redeploy existing SAA units to the northwest alone will be a big advantage. Even if this Putin-Biden deal doesn't come to fruition, Putin can stop the UN aid from flowing through Bad al-Hawa putting both the HTS jihadis and Erdogan in an untenable position. Idlib will be liberated one way or another, followed by the expulsion of Erdogan's forces from Syrian soil.
TTG
Turkish Forces Preparing to Launch Attack in Northwestern Hama Northern Lattakia
https://www.washingtoninstitute.org/policy-analysis/hanging-idlib-hayat-tahrir-al-shams-expanding-tribal-engagement
https://www.csis.org/analysis/implications-un-cross-border-vote-syria
https://www.washingtoninstitute.org/policy-analysis/inside-story-how-trump-kept-oil-syria-and-lost
https://www.aljazeera.com/news/2021/4/7/us-agrees-to-move-remaining-combat-troops-from-iraq