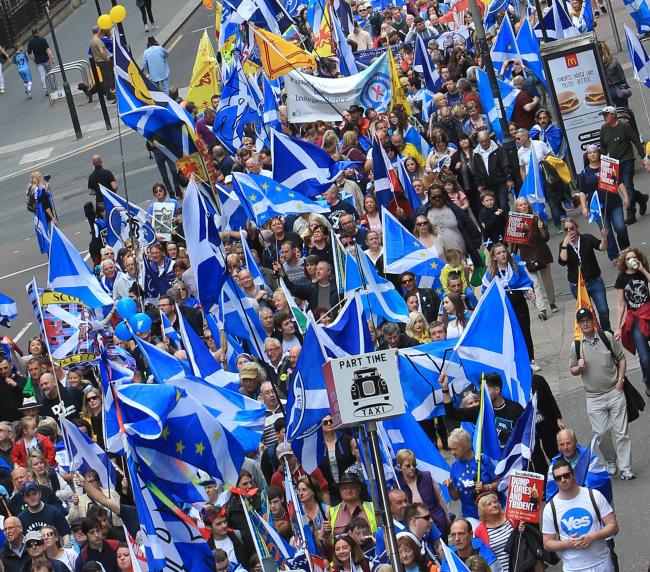 "The motion states there should be another vote "as soon as it is safe to hold a proper, detailed, serious national debate on independence" and the date should be decided by "data-driven criteria" about when the public health crisis is over.
Chris Hanlon, the SNP's policy development convener, insisted the timescale was "not kicking the can down the road", amid some calls from pro-independence supporters for another referendum as soon as possible.
Alba leader Alex Salmodn said this morning that Scotland was in an independence "groundhog day" under Nicola Sturgeon with no progress being made.
Mr Hanlon said the recent Holyrood election result, in which the SNP won 64 of the 129 seats, "clearly and unambiguously" gave an endorsement for another referendum.
He added: "We must put data before dates." Herald of Scotland
Comment: I see that the Alba Party wants to abolish the monarchy if independence occurs. They are minor players, but this is the first time I have seen this taken as a position. I think the time for independence drives in Scotland is probably past as it is for independence drives in Quebec.
The time for secession drives in Texas is fast approaching. pl
https://www.heraldscotland.com/politics/19575486.snp-conference-party-backs-plans-hold-indyref-earliest-opportunity/