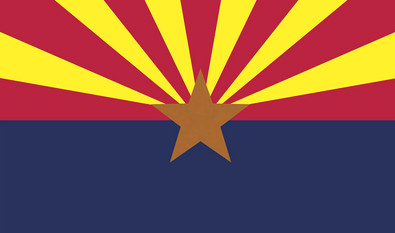 By Robert Willmann
Since Arizona wisely chose not to adopt daylight savings time, it is two hours ahead of the current central time and three hours ahead of eastern time. For the Republican primary held on Tuesday, 2 August 2022, the voting polls are "open from 6:00 a.m. to 7:00 p.m. local time. An individual who is in line at the time polls close must be allowed to vote" [1].
Of particular interest are the elections for one United States Senate seat, for governor, and for the Secretary of State. Both Arizona U.S. Senators are Democrats — Kyrsten Sinema, who is not up for re-election, and Mark Kelly, who is. But Kelly has no opposition in the Democratic primary. Seven candidates are in the Republican primary — five on the regular ballot and two write-in candidates [2].
Receiving the most attention in the Senate race are Mark Brnovich, currently the Arizona attorney general; Jim Lamon; and Blake Masters, a protege of Silicon Valley operator Peter Thiel. All three are striving to present themselves as candidates "of the people".
Perhaps more important are the elections for governor and secretary of state, since those offices are involved in what election law in Arizona will be. The legislature of each state is supposed to decide what election law and procedures are. However, before the 2020 presidential election, persons and entities other than the state legislature made changes to election procedures, sometimes in the guise of dealing with the issue of Covid-19. These illegal changes factored prominently in several "swing states" that had contested election results. We discussed court cases regarding the 2020 election in detail on this website.