Some in Washington had resisted supplying the weapons system, known as "attack-ems," out of fear that it would widen the war with Russia.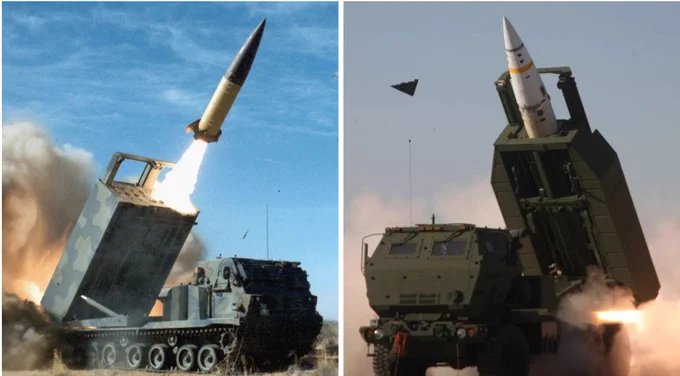 President Joe Biden has told his Ukrainian counterpart, Volodymyr Zelenskyy, that the United States will provide a small number of long-range missiles to aid the war with Russia, three U.S. officials and a congressional official familiar with the discussions told NBC News on Friday. The officials, who were not authorized to speak publicly, did not say when the missiles would be delivered or when a public announcement would be made. For months, Ukraine has asked for the Army Tactical Missile System, known as ATACMS, which would give Kyiv the ability to strike targets from as far away as about 180 miles, hitting supply lines, railways, and command and control locations behind the Russian front lines.
Defense officials have said the U.S. does not have a large stockpile of excess ATACMS, which have a bigger payload than traditional artillery, to provide to Ukraine. Also, some in Washington have resisted supplying the weapon, known colloquially as "attack-ems," out of fear that it would widen the war with Russia. The congressional official said there was still a debate about the type of missile that would be sent and how many would be delivered to Ukraine. They added that countries in Eastern Europe had already given Ukraine large portions of their weapons stockpiles.
https://www.nbcnews.com/news/world/russia-ukraine-war-atacms-biden-zelenskyy-long-range-missile-rcna116876
——
"But the news of the day arrived in the channel in the evening. Germany will transfer the first batch of 45 Taurus missiles to Ukraine in the near future. The second batch of Taurus will be 50 missiles and will be transferred to the Ukrainian Armed Forces by November 10. The Pentagon will supply the Ukrainian Armed Forces with 30 ATACMS missiles and three missile transport-loaders by October. M1A1 Abrams tanks are already in Rzeszow. The transfer to the territory of Ukraine will take place at night, starting at night Saturday."
Comment: Up until today's announcement, the official word was that no ATACMS would be going to Ukraine anytime soon if at all. Much of the resistance came from the "escalation managers" within the Biden White House. Just like McNamara's whiz kids, these people think themselves clever enough to manipulate the timing and conduct of both Ukraine's and Russia's actions. Malarkey! Only Zelenskiy and Putin, their militaries and their peoples will determine how this war will be fought and for how long.
We don't know what kind of ATACMS will be supplied, but that second quote above came from a Russian Telegram channel. It could be idle speculation, but it contains enough detail to sound like it came from Russian intel. Obviously the newest unitary warhead ATACMS will pose the greater risk to the Kerch Bridge. The older cluster warhead ATACMS are far from ideal for knocking out bridges. They are ideal for hitting ammo dumps, headquarters, troop concentrations and rail yards. If that Russian Telegram report is accurate, Germany will now be releasing her Taurus long range cruise missiles. Those are ideal for hardened targets like bridges. These weapons will not be the unicorn-like game changer in this war, but using all available weapons and capabilities together wisely, as Ukraine has been doing in Crimea over the last month, they will make life a lot more difficult for the Russian military in Ukraine.
TTG