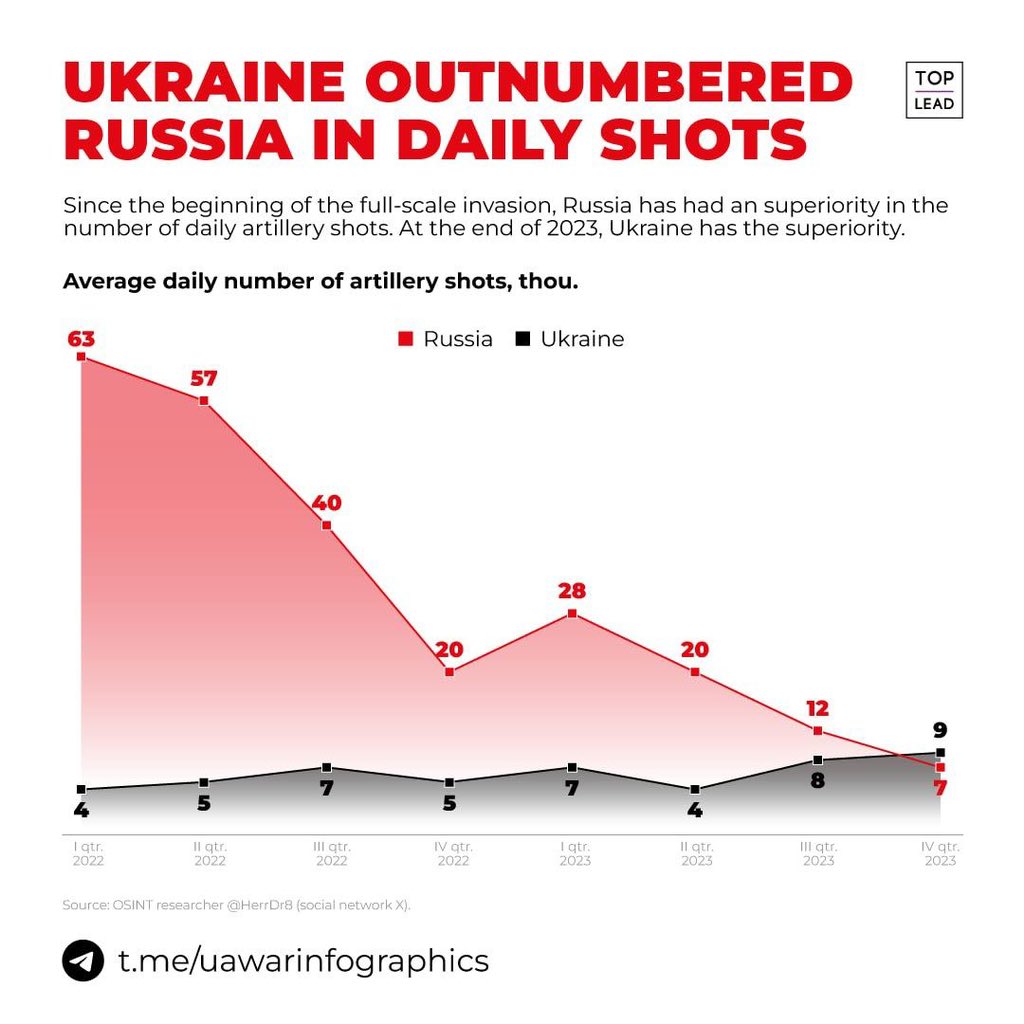 Well this is interesting. The graphic in quoted tweet is from telegram account #UAWarInfoGraphics . It looks like they take #OSINTguild224 analysis (ex: my chart below) turn into a good infographic and post on Telegram. Shout out to @rshereme for amp'ing it. 
You'll note that I projected that AFU would overtake the Russians in shell fire per day in 4Q23 (now). Is that occurring? Anyone in #OSINTguild224 – or anyone else – have recent shells fired per game data? I would like to update the chart.
As an aside, the reported shipping of ~100k shells from Putin's bestie in NK will not likely have significant impact: it's got to get to the front through Russian's crappy logistics network and also needs to be actually usable. Assuming that, its a few week supply. Hopefully Ukrainian partisans/SoF – or long range strike – will hit it on its way to the front line.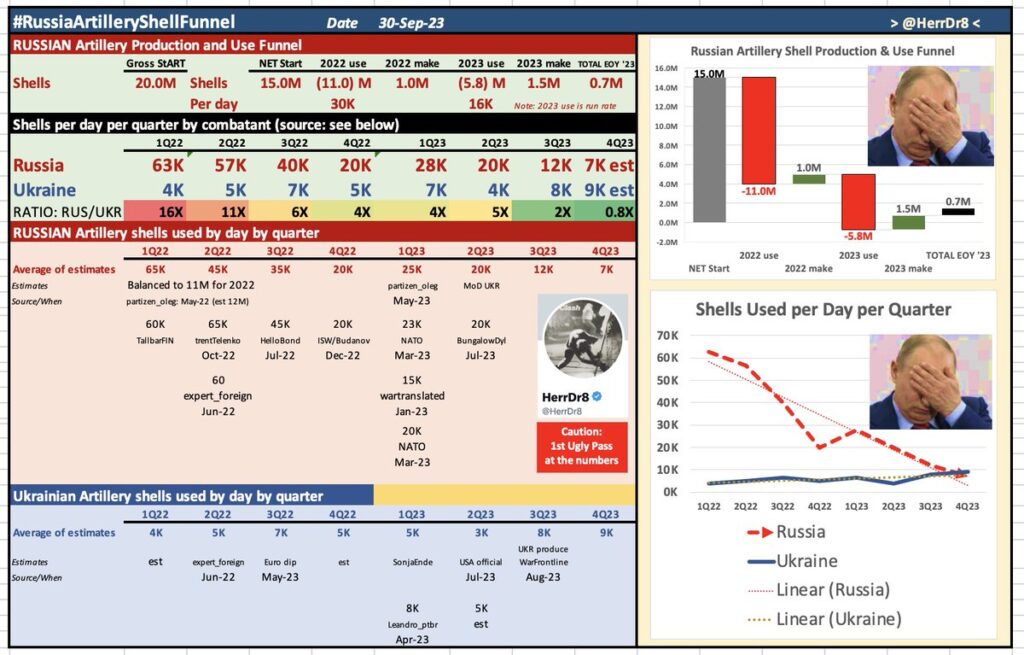 https://twitter.com/HerrDr8/status/1713168930565501406
Comment: I've seen a number of Russian accounts complaining about their lack of sufficient artillery over this Summer that backs up the above analysis. In addition to the poor Russian logistics system as the "HerrDr8" analyst notes, barrel wear has had a massive effect on the Russian rate of fire. Given the initial fire rates, the Russians must have been going through barrels at an astronomical rate. Overhead imagery of storage lots of self-propelled artillery shows the barrels have been removed from the majority of pieces still in those lots.
Another point touched on by the "HerrDr8" analyst is the Ukrainian success in interdicting the ammunition supply lines. Ukraine has made a concerted effort to reduce the Russian artillery advantage this Summer. Counter-battery artillery and missile strikes and ubiquitous drone strikes have dramatically reduced both the artillery pieces available and the ammunition for those pieces in the last few months. For an artillery-centric army like the Russian Army, this doesn't bode well for future defensive or offensive operations.
TTG