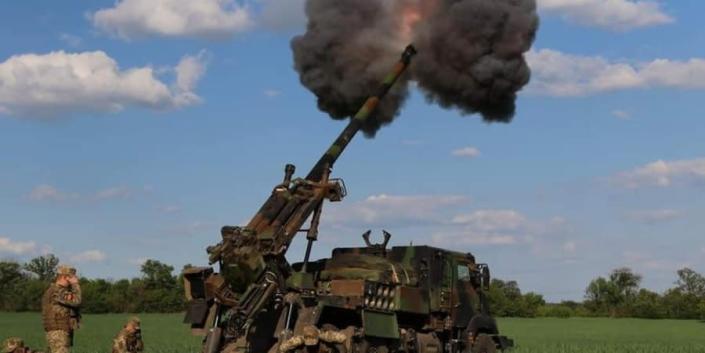 Kremlin-sponsored outlet Izvestia published and quickly removed an appeal by the First Deputy Head of the Russian Presidential Administration Sergey Kirelenko for Russia to rebuild the Donbas on June 12 and blamed hackers for what they (likely falsely) claimed was a "fake publication." Izvestia likely intended to save the article for a later date to set informational conditions for Russian annexation of Donbas. Kirelenko's appeal stated that Russia will restore the Donbas regardless of high costs or if doing so lowers the standard of living in Russia. Izvestia blamed unknown hackers for publishing a "fake article," but it is possible that hackers instead released an article Izvestia had prepared to publish at a later date. The Kremlin previously published and removed an article prematurely celebrating a Russian victory over Ukraine in late February and discussing the capture of Ukraine in past tense in anticipation of Ukraine's capitulation during the first Russian-Ukrainian negotiations in Belarus. Unnamed Kremlin officials previously identified Kirelenko as the future head of a new Russian federal district, which would encompass Donbas, and occupied settlements in Kherson and Zaporizhia Oblasts.
Russia continues to deploy insufficiently prepared volunteer and reserve forces to reinforce its ongoing operations. Kremlin-sponsored outlet Izvestia released footage showing Russian artillery reservists undergoing training with old D-20 howitzers reportedly within 10 days of their deployment to Ukraine. The reservists focused on learning how to operate hand-held weapons, despite being reportedly only days away from deploying. Social media footage also showed Russian forces transporting Russian volunteer and reserve units with T-80BV tanks (a variant produced in 1985, as opposed to the modernized T-80 BVM operated by the 1st Guards Tank Army) and BMP-1 armored personnel carriers (which have largely been phased out in favor of the BMP-2) to Belgorod Oblast on June 9. Additional social media footage showed Russian forces transporting T-80BV tanks removed from storage in Moscow Oblast on June 9.
Key Takeaways
Russian forces pushed Ukrainian defenders from the center of Severodonetsk and reportedly destroyed the remaining bridge from Severodonetsk to Lysychansk on June 13, but Ukrainian officials reported that Ukrainian forces are not encircled in the city.
Russian forces carried out unsuccessful ground assaults in an attempt to sever Ukrainian ground lines of communications (GLOCs) near Popasna and Bakhmut.
Russian forces launched unsuccessful offensive operations southeast of Izyum and north of Slovyansk, and are likely setting conditions for an assault on Siversk and northwestern Ukrainian GLOCs to Lysychansk.
Russian forces are likely conducting a limited offensive directly northeast of Kharkiv City in a likely attempt to push Ukrainian forces out of artillery range of Russian rear areas and secured some successes.
Russian and Ukrainian forces are engaging in ongoing fighting for Davydiv Brid in northwestern Kherson Oblast.
Russian occupation authorities likely staged terrorist activity in Melitopol and Berdyansk for Russia Day on June 12.
https://www.understandingwar.org/backgrounder/russian-offensive-campaign-assessment-june-13
Comment: Yesterday Walrus asked if Ukraine is losing. Judging by the current situation at Severodonetsk, they certainly aren't winning. The Ukrainians are running low on ammunition, especially for their Soviet/Russian weapons. They now must switch over to NATO standard weapons and revamp their logistical system to accommodate those weapons in the middle of a war. I can see reason for pessimism.
However, the Russians don't look like they're winning either. The bulk of military might of the entire Russian Federation, sans their nuclear capability, appears to be concentrated on the minor objective of taking Severodonetsk. Once there, they must then force a river crossing under fire against a dug in opponent occupying the high ground. Why not drive north from Popasna and south from Izyum? Wouldn't that be a wiser way to take Severodonetsk? The strategy makes little military sense. Either way, the Russians are then faced with attacking the well fortified cities of Slovyansk and Kramatorsk before they can crow about liberating the DNR and LNR.
In addition, Russian forces are certainly not winning on the Kharkiv or Kherson fronts. Nor are they faring well against the growing guerilla resistance in their rear areas. The Ukrainians are more than holding their own in these areas.
Still, the word from Kyiv is that they are outnumbered and outgunned as well as running out of ammo. While they say they face defeat in Donbas without an acceleration in the supply of Western heavy weapons and ammunition, they do not say they face defeat in the war. They are still determined to win and are confident of ultimate victory. In my opinion, much rides on the outcome of next week's scheduled talks in Kyiv with Macron, Sholz and Draghi, the first visit to Kyiv for all three. Will they stand in solidarity with Zelenskiy and give him what he needs or will they beg him not to further humiliate Putin. Time will tell.
TTG