If a picture is worth a thousand words, a map is worth a short story, at least. Here are four maps with commentary. If these are too difficult to read, the originals are at https://threadreaderapp.com/thread/1510116709839089664.html. Enjoy.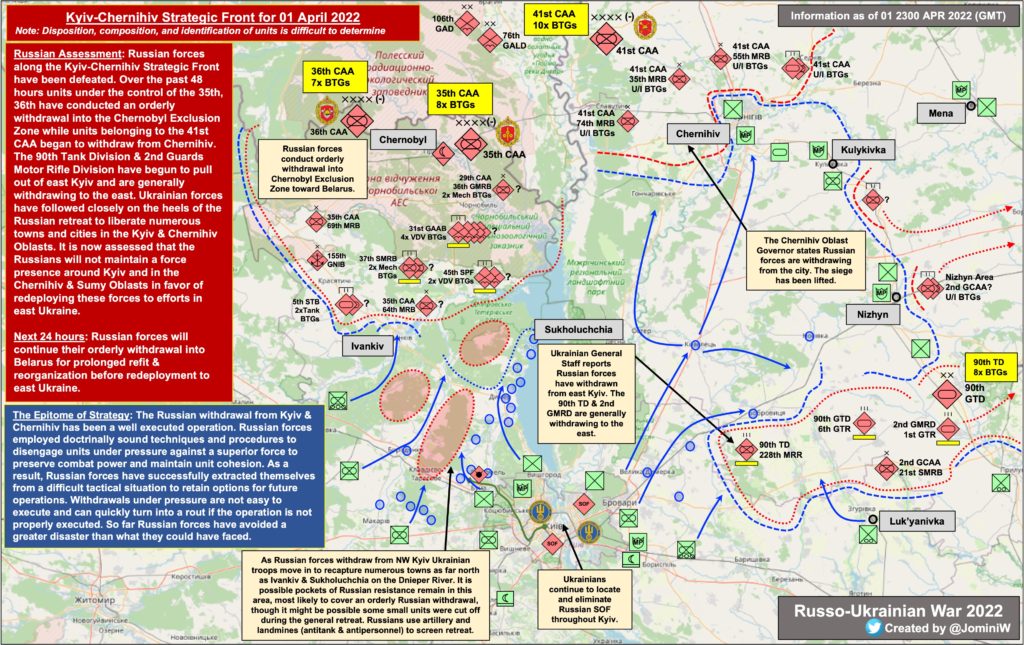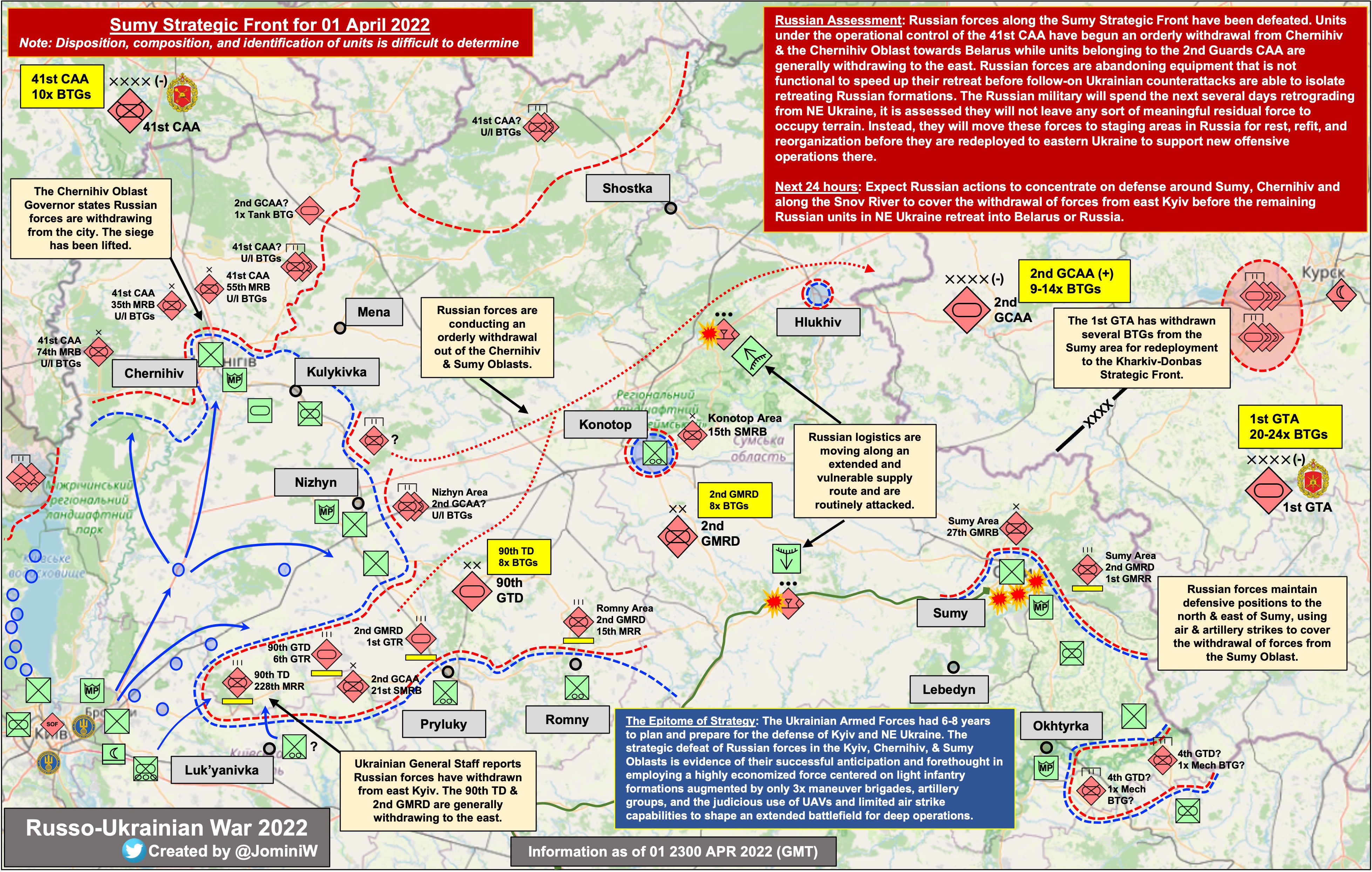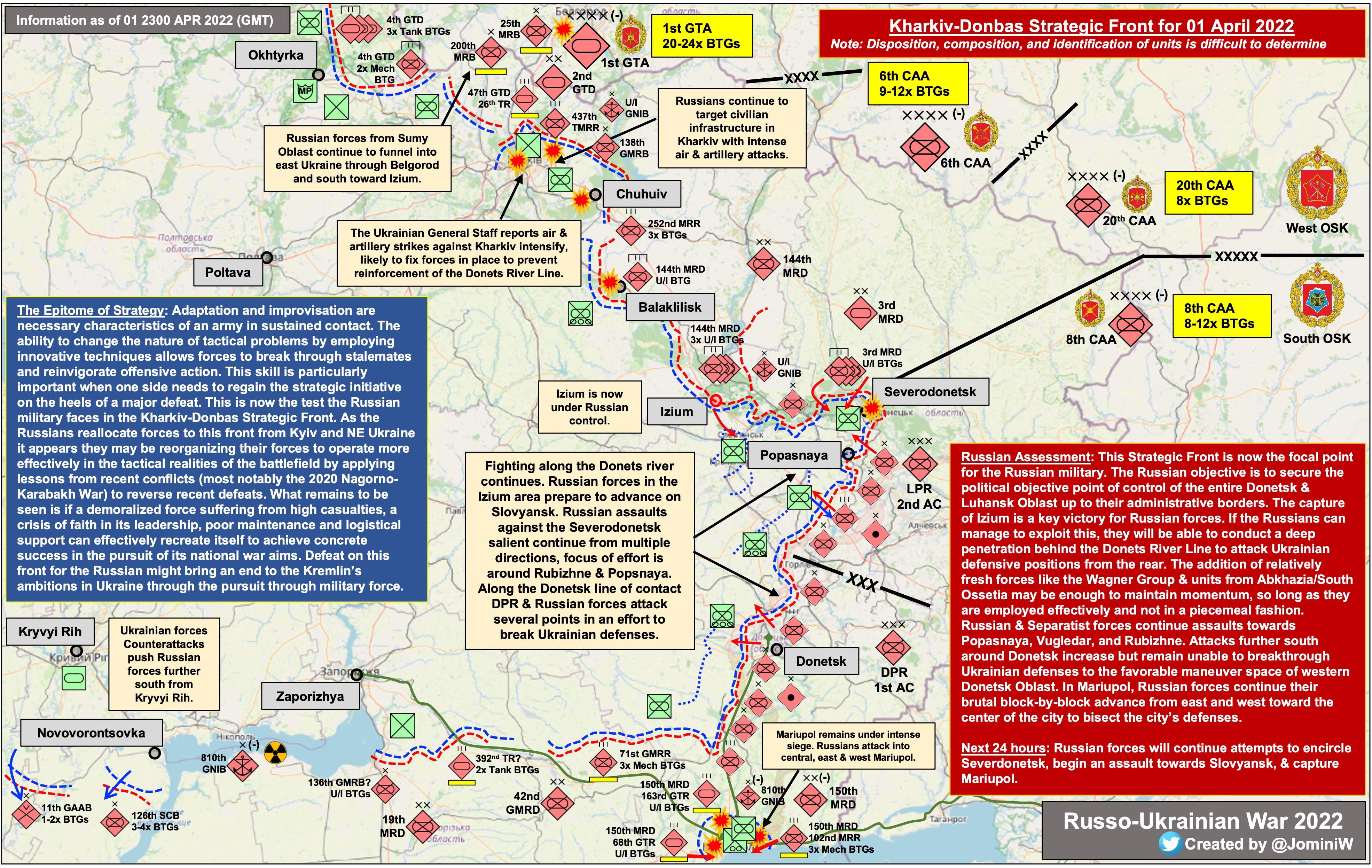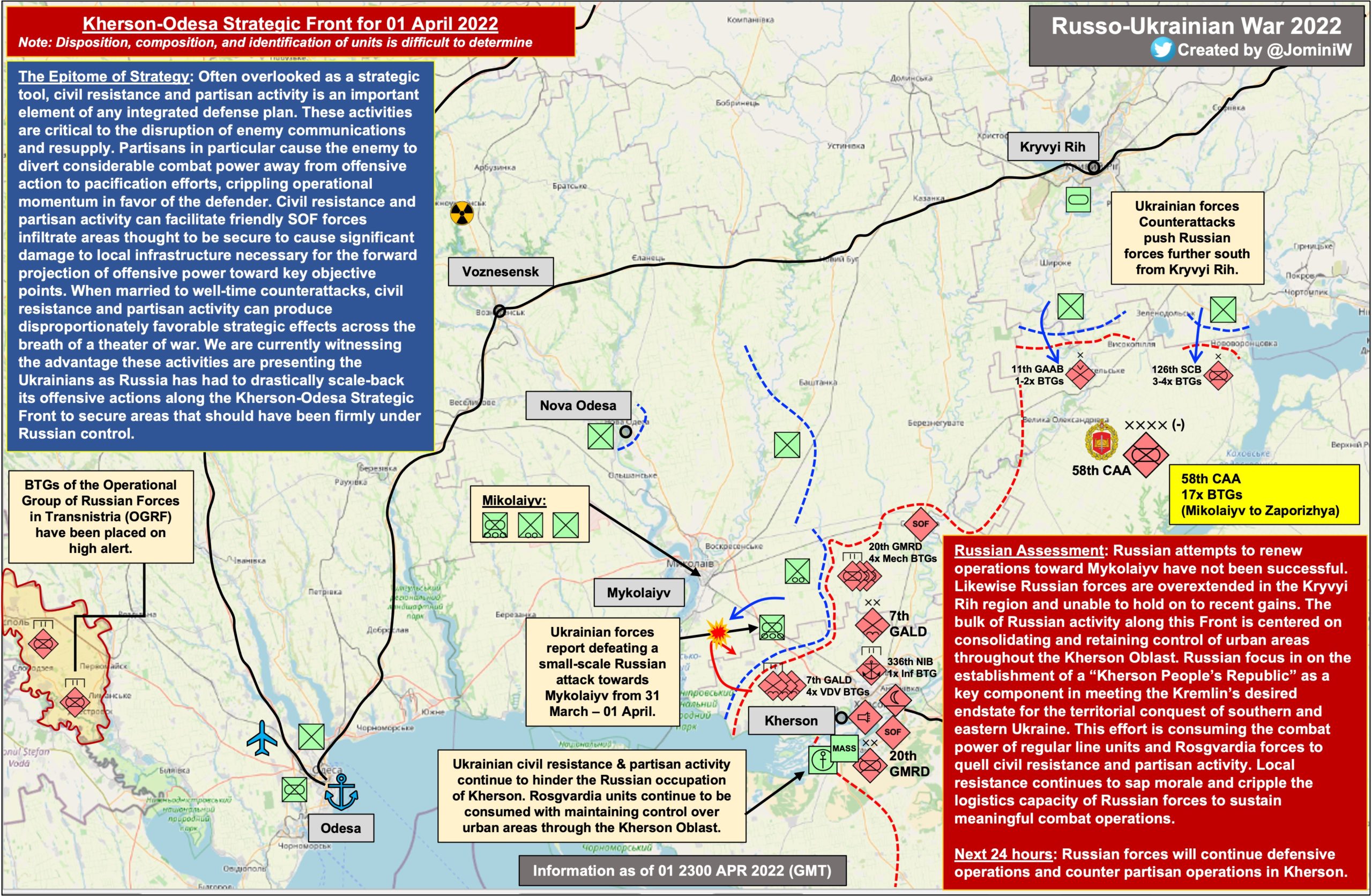 Comment: I still don't see a favorable endgame for Russia. Even if they do manage to occupy all of the Luhansk and Donetsk oblasts, what then? Resistance will continue unless Putin is willing to deport or kill the entire population. Given what is being found around Kyiv as Russian troops continue to withdraw, Putin may be willing to go that far. Pol Pot has nothing on that miserable little SOB from Saint Petersburg.
Ukraine will not accept the permanent loss of those oblasts. At this point they won't even accept the Russian annexation of Crimea. I see no reasonable scenario where the West will accept Putin winning a sizable chunk of Ukraine as a reward for his invasion of the country. The world economy will continue to realign. Russia and Ukraine will continue to bleed until one or the other is exhausted. I'm not sure who will bleed out first militarily.
TTG