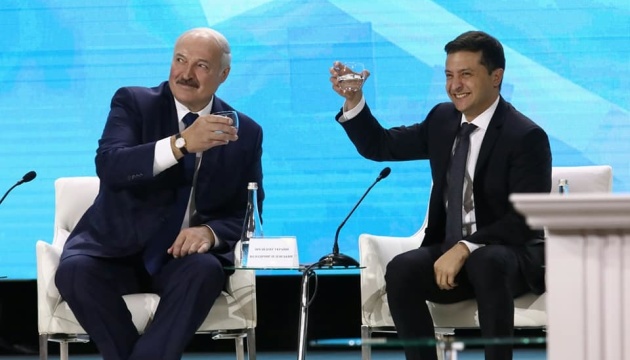 Update on the drone attack on the Russian airbase in Pskov: Belarusian air defensives observed the drones, reported them to command, but never received authorization to fire due to orders from Lukashenko not to interfere in the conflict.  
Putin: "Luuuukiiieee! You got some splainin' to do…"
Per the non-affiliated TG Channel @KremlinRU – 
"Several sources in Minsk confirmed that President Lukashenko had ordered an investigation into the reasons for the mass drone overflight of Pskov through the territory of Belarus.  The KGB of Belarus sent a report to the president of Belarus, which says that the country's air defense did not react to the drone overflight, while the duty group informed the command and the leadership of the Ministry of Defense, but there was no order to shoot down.

An official who previously worked in Lukashenko's entourage believes that Lukashenko gave an order not to interfere in the conflict and explained to Moscow that the drones could be launched by saboteurs and guerrillas who were being held back by the Belarusian army."
After thinking about this, I began to wonder why Lukashenko would  leak word of the investigation and his discussion with Putin when the Russia's wanted to stir trouble in Europe by claiming the drones came from Latvia or Estonia. 
Lukashenko didn't get where he is because he acts as dumb as he looks. In fact, the complete opposite is true as he is a master of political intrigue. So, my conspiracy theory is that when Putin asked him to go along with the Russian narrative and lie about where the drones came from, his survival instincts kicked in and what was supposed to be a secret report unfortunately got leaked. In other words, he didn't want Belarus to get involved in a shooting war with NATO and, more importantly, he senses Putin's time is short and he is posturing to survive in the aftermath.
https://twitter.com/UKikaski/status/1697279835683312032
Comment: This is from another Twitter commentator going by the handle of OSINT (Uri), He is US based and bills himself as a "sometimes irreverent Military Conflict OSINT analysis. USAF Veteran, Retired Engineer, USCG Master Captain living on dirt." If true this settles the question of who attacked the Pskov airbase and how they did it. Given that the same airbase is under drone attack again tonight, a long range drone strike from Ukraine appears to be the logical answer.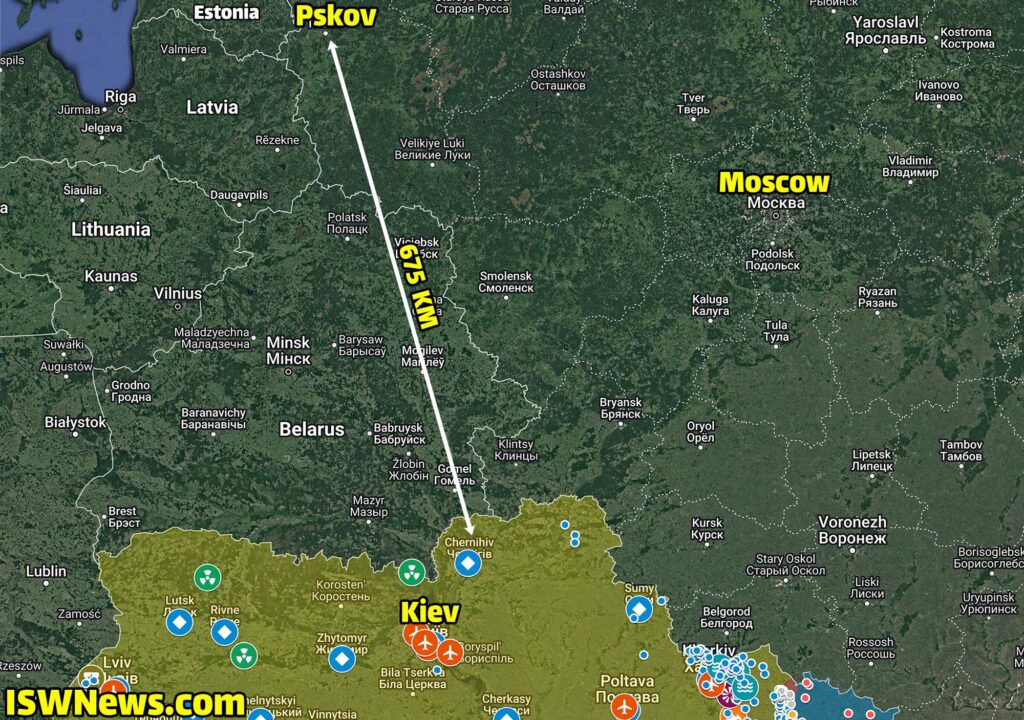 This was rather ballsy of Lukashenko to admit this. The Kremlin and their talking heads were heavily invested in the attack from Estonia scenario. Now they look pathetic and weak. I agree with this commentator that Lukashenko is hedging his bets. Perhaps he's betting that Putin knows that without Lukashenko alive in Minsk, Belarus will plunge into chaos. That's his insurance policy. But I wouldn't be flying to Moscow if I were him.
So, Ukraine has demonstrated another long range strike capability. She also released footage of the testing of a long range missile capability said to have a range of at least 700 kilometers. Maybe it's a development of the Hrim-2 program or the Neptune. Back in June 2023, Reznikov spoke of Ukraine having good prospects for the production of its own long-range missiles with a range of 1,000 kilometers or more. I've seen reporting on a Neptune modified with an additional booster designed for precision ground strikes. Are all these strike capabilities just so Kyiv can bring the war to Russia? I'm sure there's some of that, but I think this is primarily to demonstrate an effective counter to a repeat of last winter's missile and drone campaign against the Ukrainian power grid. It made life tough for all of Ukraine. Luckily, Russia either chose not to follow through or lacked the capability to follow through. If they try again this winter, they may face a similar campaign against the Russian power grid west of the Urals. Checkmate, mudak. 
This should be my last drone post for a while.
TTG