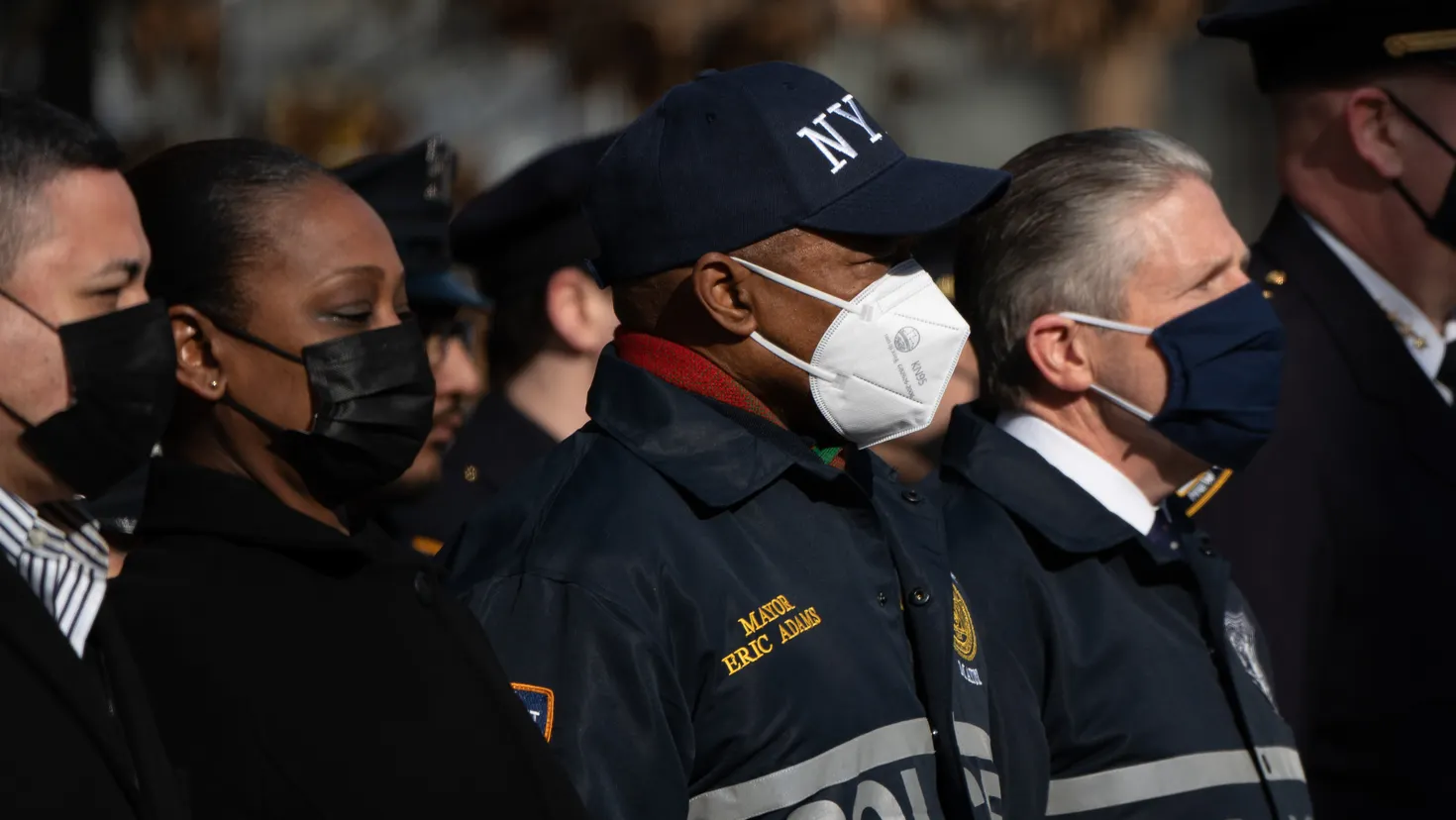 New York City Mayor Eric Adams announced Monday that he is fulfilling a campaign promise and bringing back a new version of the once-controversial plainclothes anti-gun unit, as part of his blueprint to end gun violence.
The New York Police Department is expected to launch the new units, renamed neighborhood safety teams, within the next three weeks to enhance uniformed public safety teams. Hundreds of candidates have been identified. The plainclothes units will focus on the 30 precincts where 80% of violence occurs.
It's an issue Adams, a former NYPD sergeant, campaigned on after shootings and violent crime spiked in the Big Apple when the original units were disbanded in 2020 under his predecessor Bill de Blasio. 
"New Yorkers feel as if a sea of violence is engulfing our city. But as your mayor, I promise you, I will not let this happen. We will not surrender our city to the violent few," Adams said at City Hall Monday. "Gun violence is a public health crisis. There's no time to wait. We must act." 
Criticism toward the plainclothes units, accused by progressives for disproportionally targeting Black and Hispanic neighborhoods, reached a fever pitch during calls to defund police after George Floyd's death.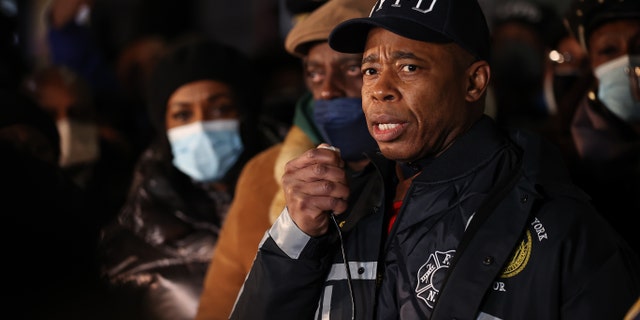 Mayor Eric Adams speaks as hundreds of police officers and FDNY officers gather at the 32nd Precinct for a vigil for two officers shot in Harlem Jan. 22, 2022. (Tayfun Coskun/Anadolu Agency via Getty Images)
The mayor's office says the city will be conducting "listening tours in key neighborhoods, truly understanding the challenges of past Anti-Crime Units and providing additional training, supervision, analytics and risk monitoring to ensure these enhanced teams work with communities."
A plainclothes unit is crucial in investigating and reducing gun-related crime, National Police Association spokeswoman Betsy Brantner-Smith, a retired police sergeant, explained to Fox News Digital, because, generally speaking, she's found that people who are illegally possessing a firearm for nefarious reasons are not going to be overt about their activity when they see a uniformed police officer in a marked patrol car. "
Comment: Well, pilgrim turcopoles, this fellow seems to be only slightly less worried about his image in "the community" than Bragg, the Manhattan DA. So, we will see if he has the cojones needed for this. pl
https://www.foxnews.com/us/nyc-mayor-eric-adams-reinstates-plainclothes-anti-gun-unit