If approved, the move would authorize US Special Operations troops to employ Ukrainian operatives to observe Russian movements and counter disinformation.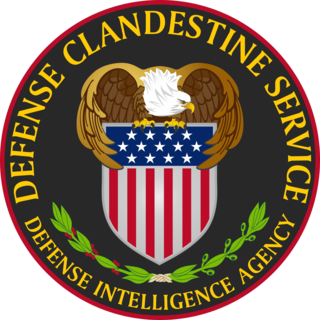 The Pentagon is urging Congress to resume funding a pair of top secret programs in Ukraine suspended ahead of Russia's invasion last year, according to current and former US officials. If approved, the move would allow American Special Operations troops to employ Ukrainian operatives to observe Russian military movements and counter disinformation.
A determination is unlikely before the fall. Defense officials are preparing a proposal for lawmakers' consideration in the coming months, when work begins on next year's Pentagon policy and funding bill. If successful, these programs could resume as soon as 2024, though it remains unclear if the Biden administration would allow US commandos back into Ukraine to oversee them or if the military would seek to do that from a neighboring country. No American military personnel are known to have operated there since the war began, beyond a small number tasked to the U.S. Embassy in Kyiv.
Congressional officials said it is difficult to predict the outcome, particularly with Republicans split over the vast sums being spent on Ukraine. Others argue that the programs' relatively small expense — $15 million annually for such activities worldwide — is a bargain compared with the tens of billions of dollars being committed to train and arm Ukrainian forces, and replenish US stockpiles.
Military officials are eager to restart these activities in Ukraine to ensure that hard-gained relationships are not lost as the war wears on, said Mark Schwartz, a retired three-star general who led US Special Operations in Europe when the programs began in 2018. "When you suspend these things because the scale of the conflict changes, you lose access," he said, "and it means you lose information and intelligence about what's actually going on in the conflict."
American commandos, using a similar funding authority, have for many years paid select foreign military and paramilitary units across the Middle East, Asia and Africa, employing them as "surrogates" in counterterrorism operations against al-Qaeda, the Islamic State and their affiliates. Newer surrogate programs, such as those used in Ukraine, are considered a form of "irregular warfare." They are intended for use against adversaries, such as Russia and China, with whom the United States is in competition, not open conflict.
https://www.washingtonpost.com/national-security/2023/02/10/us-special-operations-ukraine-surrogate-program/
Link to a Google cached version of the WaPo article
Comment: This WaPo article outlines programs and authorities that I was totally unaware of. Of course I've been out of the "game" now for more than a dozen years. There's no reason for me to be aware of these programs and authorities. Although I think they evolved out of an ever broadening interpretation of "intelligence preparation of the battlefield" activities. That was happening when I was still in federal service. Read the full WaPo article to see what's been going on in the Special Operations community in the last few years. I've also provided a link to a cached version because I think this article is that important.
That's how Special Forces and other in the SpecOps community plan on handling Ukraine. I'll now layout how DIA could tackle this. Just remember my knowledge of DIA capabilities and authorities is dated. I see this as a human intelligence (HUMINT) operation in support of the EUCOM Commander. Decades ago we ran legal travelers and resident agents into WTO countries and the USSR. We did the same in Russia and during the 1990's Balkan Wars. We also ran a host of support agents including couriers and accommodation addresses to service those resident agents. The "we" in this case was primarily Army HUMINT and also Air Force HUMINT. I don't know if Navy was involved. Back then we were under the "Tatar Yoke" of the DCID 5/1 coordination process. This gave the CIA the ultimate authority over our operations. They could refuse to "coordinate" on anything we proposed, maybe take our most promising leads without so much as a thank you. We still managed to run some good operations.
A few years after that, our Colonel Lang spearheaded a consolidation of service intelligence under DIA. Thus began what was first known as the Defense HUMINT Service. That gave us a lot more clout in the DCID 5/1 coordination process. But slowly after 9/11 and the rise of the Director of National Intelligence, Defense HUMINT took the process further. We received authority to conduct military source operations (MSO) outside the DCID 5/1 process. Our operational approvals were now within DIA or, for more nationally sensitive military operations, up to the Under Secretary for Defense Intelligence level. Interagency coordination finally became a real coordination process. This worked well for the often tactical intelligence collection operations in Iraq and Afghanistan. In my opinion, our collection operations weren't near as sophisticated in support of CENTCOM as our operations in support of EUCOM were back in the day. But that's another story.
So how would DIA do the HUMINT collection mission in Ukraine? For starters we'd establish one or more collection detachments in Poland and maybe elsewhere operating under official cover. We'd set up whatever liaison teams and communications support teams that were necessary. We'd spot and assess our potential assets, recruit and train them and run them into the target areas as resident agents and legal travelers. Rather than relying on couriers, accommodation addresses, dead drops and secret writing, we'd make much heavier use of modern technical communications (smart phones) and encryption apps. Maybe we'd employ separate commo agents for those resident agents in especially sensitive positions. Those agents would use dead drops and brief exchanges to pass encrypted data to each other. In the CENTCOM AOR, we made heavy use of principal agents running their own small networks and spotter-assessor agents. We didn't do much of that in Europe. I can see them being used in Ukraine. And one more thing. Speak the damned language. Don't do everything through interpreters.
So that's how I would do this as a HUMINT collection mission rather than as a special operations irregular warfare mission. I think my plan would be an easier sell to Congress. But I'm just a retired old man now. For all I know, DIA is already doing this. I'm sure they're not sitting on their asses on what is now called Joint Base Anacostia-Bolling.
I know. I've thrown out a lot of inside terms. We can go over them in the comments as needed.
TTG