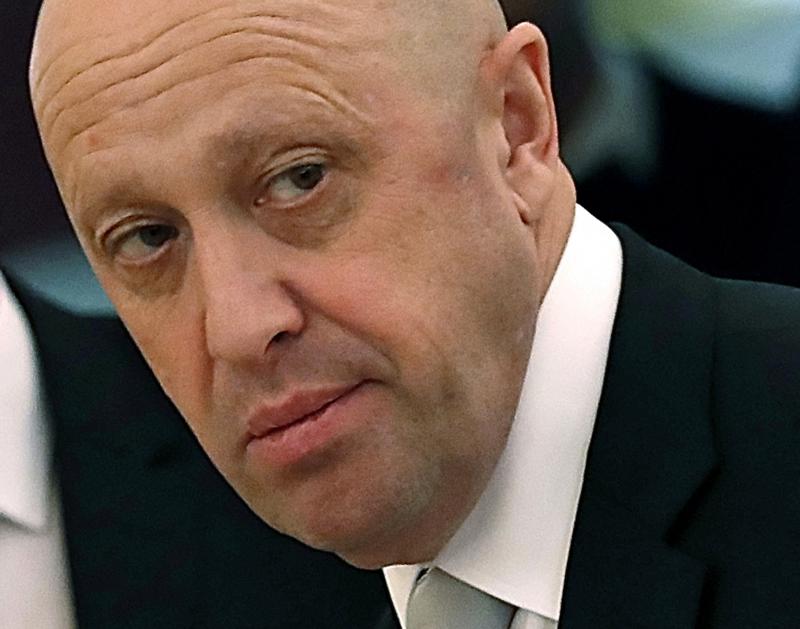 Kremlin-connected entrepreneur Yevgeny Prigozhin admitted Monday that he had interfered in U.S. elections and would continue to do so — confirming for the first time the accusations that he has rejected for years. "We have interfered, are interfering and will continue to interfere. Carefully, precisely, surgically and in our own way," Prigozhin said in remarks posted on social media. The statement, from the press service of his catering company that earned him the nickname "Putin's chef," came on the eve of U.S. midterm elections in response to a request for comment.
It was the second major admission in recent months by the 61-year-old businessman who has ties to Russian President Vladimir Putin. Prigozhin has previously sought to keep his activities under the radar and now appears increasingly interested in gaining political clout. In September, he also publicly stated that he was behind the Wagner Group mercenary force — something he also had previously denied — and talked openly about its involvement in Russia's 8-month-old war in Ukraine. The military contractor also has sent its forces to places like Syria and sub-Saharan Africa.
https://apnews.com/article/2022-midterm-elections-business-social-media-7fefa7ab0491b653f6094a4d090155fe
Comment: This is all refreshingly frank and honest. Seems Putin's pieman is no longer content with quietly operating behind the scene. He wants his spot in the limelight. And for those who were in high dudgeon in 2016 when I said Russia did this kind of stuff, they did and they do.
Much like the yellow journalism of Hearst and Pulitzer contributed to, but did not cause, the Spanish-American War, Prigozin's black propoganda largely orchestrated from the Internet Research Agency in Saint Petersburg contributed to, but did not cause, Trump's 2016 victory and the increasing rancor in our public discourse since then. Although he has maintained his innocence until today, Prigozhin said soon after he was indicted by Mueller for election interference in 2018, "Americans are very impressionable people; they see what they want to see. I treat them with great respect. I'm not at all upset that I'm on this list. If they want to see the devil, let them see him." Still, I can't fault Prigozhin for his understanding of the American people or his skill in the dark arts of propaganda.
I can't help from thinking that he also has a good understanding of the Russian people and their leaders. Perhaps he is beginning to use his skill in the dark arts against these targets. In addition to tooting his own horn about his propaganda exploits against the US, he recently opened the Wagner Military Technology Center in Saint Petersburg with great fanfare. He also hasn't been at all shy about voicing his displeasure over how the Russian generals are prosecuting this war. His Wagner Group seems to be trying to come up with a victory that Prigozhin can call his own rather than doing anything to help the greater war effort. I think he either wants to prove he's indispensable to whoever calls the shots in the Kremlin or maybe he's thinking about becoming the one to call the shots.
TTG
Russia Reactivates its Trolls and Bots (NYT)
https://turcopolier.typepad.com/sic_semper_tyrannis/2016/12/the-russian-concept-of-reflexive-control-ttg.html