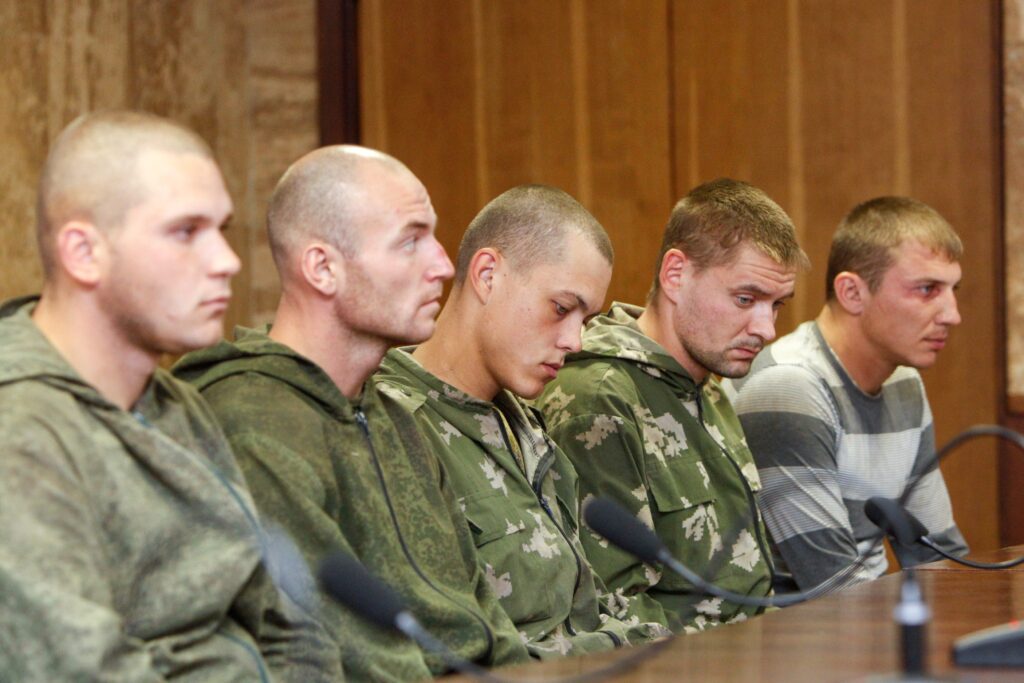 "Russia has acknowledged for the first time that it doesn't have enough equipment for mobilized soldiers in its war against Ukraine.
Kremlin spokesman Dmitry Peskov told reporters on Wednesday that there are issues with equipment for the hundreds of thousands of men being sent to fight in Ukraine under President Vladimir Putin's partial mobilization decree.
Peskov said a newly-formed council created by Putin is working on resolving problems with equipment. "Vigorous measures taken to rectify the situation are already yielding the first positive results," he said.
Regional authorities are working on providing "the missing gear," Peskov said, noting that Deputy Prime Minister Denis Manturov "is personally responsible for this" as part of Putin's new council.
Putin on Tuesday held the first official meeting of his "coordinating council" for military supply and logistics. It was created on October 21 and seeks to ensure that his military has adequate supplies in the war.
According to the Kremlin's website, the council was established "to meet any needs that arise during the course of the special military operation." That includes supplies and repair of armament, military and special equipment, materials, medical and sanitary services, maintenance and other activities, and logistics, according to Russian media.
The council is expected to report to Putin weekly.
Putin said on October 14 that his "partial mobilization" was nearly complete, and that 222,000 had been drafted so far.
Russia's Defense Minister Sergei Shoigu said on September 21 that Russia would be targeting 300,000 reservists and ex-military personnel with "certain military specialties and relevant experience." However, the figure in Putin's decree has not been disclosed to the public, raising concern that the real number could be far higher.
Alexander Štupun, spokesperson for the General Staff of the Armed Forces of Ukraine, said on October 7 that Putin's troops are struggling to obtain equipment and armor.
"There are significant problems with the material support of the mobilization measures carried out by the military leadership of the Russian Federation. Thus, at the beginning of October, of the 8,000 [mobilized] persons staying at the base of the Novosibirsk Higher Command School, no more than half were provided with military uniforms," Štupun said in a translated briefing posted to Facebook.
"Only field uniforms and shoes are issued to the specified personnel. The rest of the equipment must be bought at your own expense or try to get it from the local authorities as humanitarian aid. The issue of providing the mobilized with helmets and body armor remains problematic," the spokesperson added."
Comment: If I or any other novelist wrote this stuff up as fiction, it would be scorned as wildly implausible. pl
Russia Admits It's Running Out of Equipment For Mobilized Soldiers (msn.com)