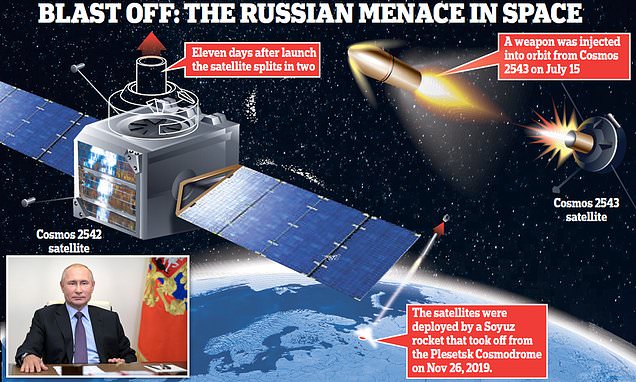 "As Russia has seen the effectiveness in satellite surveillance tracking their troop movements during the invasion of Ukraine, putting their forces at risk and being exposed to attacks, it is ramping up work on a laser to counter it.
The project known as Kalina is a ground-based laser that is intended to blur imaging satellites, The Space Review reported.
The report found evidence of once-stalled construction of a space surveillance complex picking up of late in Russia's North Caucasus.
The laser will have range over foreign satellite imaging and optical systems flying over Russian territory, according to the report.
The project had started in 2011, according to documents from Russian government, but the surveillance of the project had showed progress had stalled and suffered numerous delays in recent years, according to the report.
The report noted Google Earth imagery shows construction has resumed of late.
Russia has had a mobile laser dazzler know as Peresvet in operation since lat 2019, according to the report, but his Kalina complex is more robust."
Comment: OK. Two can play this game. Russia must know that the US has a "robust" anti-satellite system in waiting. That was part of what creation of the Space Force was about. "You kill my bird. I kill your bird" would be the name of the game. And then what, the Russians go after Starlink? pl
Russia Prepares Laser Base to Target Satellites | Newsmax.com