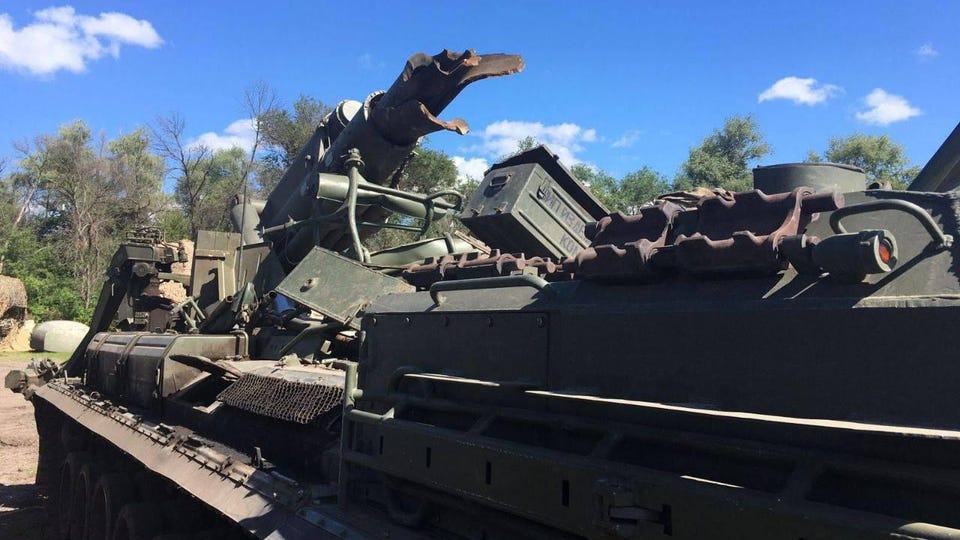 Respected telegram channels have repeatedly raised the topic of shell hunger in the Russian Armed Forces. In particular, figures were cited that in the summer our units fired up to 60,000 shells per day along the entire front line, which was one of the reasons for their rapid consumption. 
In addition, some decisions of high military officials to store ammunition for artillery at a distance from the units operating on the front line, but always in one place and within the reach of enemy UAVs and MLRS, also led to the loss of a significant part of Soviet stocks. 
Currently, there are reports that the units are receiving 152mm shells made in 2022, the quality of which raises questions due to the large number of defects in comparison with the old batches. 
At the same time, artillerymen complain about the shortage. However, the artilleryman, as the frontline officers themselves say, loves to fire at the enemy a lot. He enters into a state of rage. It is especially good when it is allowed to spend up to 300 shells of low-precision ammunition to destroy one enemy tank at a great distance (now we will be corrected and clarified, but we tried to convey the meaning of the words by frontline officers). By the way, if a crew is able to hit/destroy an enemy tank with less than 20 shells at a great distance, the crew is considered experienced and very accurate. 
The solution to this situation should be the release of high-precision projectiles loitering UAVs and other technical solutions. As the tactics of turning the battlefield into a lunar landscape ceases to justify itself, as the advance of the front line in the hottest directions shows. Diversification of weapons is required, as well as an increase in their accuracy and range. The enemy uses 6-7 times less ammunition due to the difference in the amount of artillery. However, the accuracy and range of modern NATO 155mm shells is higher than most of ours. The Russian Armed Forces have precision-guided munitions. But they need to produce many times more.
Comment: This is from the Russian Telegram channel "Dva Majora" with over 165,000 subscribers. Seems Russian war bloggers have noted yet another problem for the Russian war effort in Ukraine. They're running out of artillery ammunition. That's a big problem for their artillery-centric way of war. The Rooskies have no chance of taking Bakhmut or any other city without sufficient artillery support. They won't even be able to hold what they got without that artillery support. The Rooskies' life is about to suck mightily once the ground freezes solid.
I didn't think they would ever run out of artillery shells given the firing rates they kept up over the summer. I don't think they ever thought they would be running low either. But all those precision strikes on Russian ASPs have taken their toll. And the admission that newly manufactured shells have serious deficiencies should give the Rooskies pause. Are Putin's workers just not as motivated as the old Soviet workers or are Russians deliberately sabotaging the war effort. I think they will be hard pressed to get a reliable supply of precision guided artillery shells.
Along a similar line, a video of two Wagner Group cannon cockers standing behind their towed artillery piece. It appears to be a MT-12 100mm Rapira anti-tank gun. They have a warm message for General Gerasimov.
To the Chief of the General Staff (of Russia)

You are a faggot and a fucking jerk. Get something to fight. We have no shells. The boys are dying for us. And we sit here and do not help. We need shells. We want to smash everyone. We are fighting under the Bakhmut against the entire Ukrainian Army. Where are you? There is nothing left to call you except for one word – faggot. Where are you when the boys die?
This apparent use of a Rapira for indirect fire support coincides with the increased use of Russian tanks in the indirect fire mode, another indication of artillery shell shortages. While it is marvelous that firing tables and methods are in place to do this, it was never meant to be a substitute for howitzers and mortars. The method is lacking in accuracy and tank gun barrels wear out even faster than the howitzer gun barrels. Before long the Rooskies will end up with little more than dwindling hordes of drunken, frostbitten mobiks charging across fields with their Mosin-Nagant rifles.
TTG