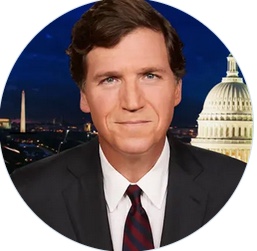 By Robert Willmann
The fix is almost in. The presentation last night (Monday) of several videos and images by Fox News Host Tucker Carlson relevant to the protest and disturbance at the Capitol building on 6 January 2021 is very helpful regarding the issues he discussed. But there is plenty more. And at this time the new House Speaker Kevin McCarthy is blocking the public's access to the thousands of images and videos and is letting them be filtered through the Fox News television network and one of its personalities. As the saying goes, nothing happens by accident in politics.
The most cringeworthy statement by Carlson was his excuse as to why he did not show video of people in plain clothes whispering to police and engaging in other behavior that looked out of place. Since he did not know if they were informants or agents of the federal government, he would not show the video. However, he could show the video without saying they were agents provocateurs, and just point out their conduct and that they are so far not publicly identified. Unfortunately, Carlson is helping to hide something.
His second installment on television is set to start right about now.