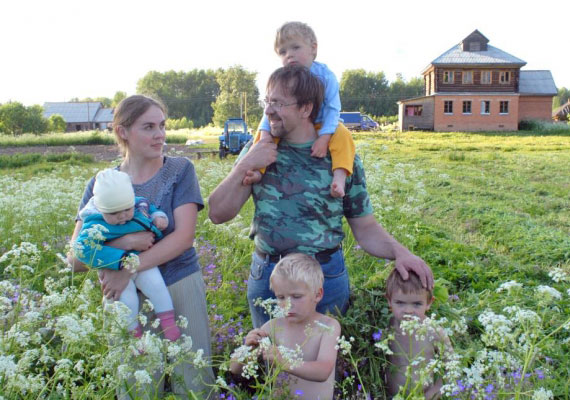 Outlining the tasks of the coordinating headquarters, Dmitry Gusev, the first deputy head of the "A Just Russia – For Truth" faction in the State Duma, noted that one should not persuade those who do not love her to return to their homeland, but help those who consciously want to move to the Russian Federation. Since such a decision is closely related to the worldview and religious affiliation of potential migrants, their immigration is called ideological.
As an incentive for resettlement in Russia, D. Gusev at the end of January proposed to provide migrants from the USA and Europe with 10 hectares of land, hoping that up to 7 million people could take advantage of this offer. This proposal was not mentioned in the announcement about the creation of a coordinating headquarters for ideological immigration. Although the work of the headquarters was planned to be discussed at a closed meeting with representatives of the Ministry of Internal Affairs and the Ministry of Foreign Affairs.
The main argument in favor of such a policy is the high demographic losses that Russia suffered during the COVID-19 epidemic, as well as two waves of "anti-war" emigration. Moreover, the real picture is much worse than the one that D. Gusev painted in his January statement. For seven years – from 2016, when the excess of deaths over births was again recorded in Russia, to 2022, the natural decline in the country's population, according to Rosstat, amounted to more than 3 million people. Most of this natural loss is the result of the COVID-19 epidemic. For 2020-2021 only. As a result of the excess of deaths over births, the population of Russia has decreased by more than 1.7 million. Over the past 2022, when the epidemic seemed to have ended, but its consequences continued to affect, the population of the Russian Federation decreased by another 600 thousand people. More than 1 million, and possibly more, was the population decline as a result of "anti-war" emigration.
https://www.ritmeurasia.org/news–2023-02-24–kto-poedet-v-rossiju-ideologicheskaja-immigracija-64849
Comment: Holy crap on a cracker! What an opportunity for all those who can't stop singing Putin's praises, the forever angry, the forever victimized. Tucker can put his money (and his ass) where his mouth is. Large Marge can get her national divorce and ten hectares of good Russian land in the property settlement. Sorry, no mule.
I'm surprised how clearly this author laid out the reasons for this proposal. Demographic changes are happening in most, if not all European countries, the US and even China. But Putin's invasion of Ukraine has exacerbated demographic trends in Russia.
This ideological immigration proposal probably builds on Putin's Far East Hectare program of 2016, but that act was only open to Russian citizens and foreigners of Russian extraction. That was an excellent idea and a vast improvement over the forced resettlements of Imperial Russian and Soviet times.
TTG
https://ecominded.net/the-truth-about-land-giveaway-in-russia