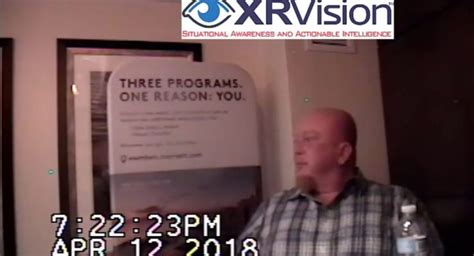 "Dr." Jonathan Ambrose McGreevy aka JohnHereToHelp aka Ryan Dark White is on tape telling lawyers for Lin Wood and podcast personality Stew Peters that Vice President Mike Pence is a closeted homosexual who has had sexual relations with an underage male and that Supreme Court Chief Justice John Roberts adopted his children with the help of sexual predator Jeffrey Epstein. But McGreevy/White has not provided a shred of documentary or video evidence to corroborate these claims. We are just asked to take him at his word and go after Pence and Roberts.
But I had prior experience with Ryan Dark White. After he approached attorney Ty Clevenger (and was interviewed and recorded by Ty) claiming to have sensitive material proving who murdered DNC staffer Seth Rich in the summer of 2016, I was asked to check him out. I quickly determined that White was a fabricator. Little did I know at the time that Ryan Dark White would reinvent himself as an expert in biology, physics, chemistry and mathematics and that he would claim to work on advanced virology research and spy satellite encryption. White/McGreevy's account of his accomplishment surpasses anything ever achieved by Albert Einstein or Stephen Hawking.
The following is the evidence that shows clearly McGreevy/White's true record.
Jonathan McGreevy is not a Dr. He does not hold a PhD or MD from the University of Pennsylvania, Johns Hopkins University, the University of Maryland nor Green Templeton College at Oxford University. He does not hold any advanced degree from any of these Universities despite his claim to the attorney's working for Lin Wood.
Ryan Dark White does have a GED. In other words, a high school equivalency certificate. The following document is available on PACER. It was written and submitted to the United States District Court for the District of Maryland by Ryan Dark White on January 25, 2017. He did it "pro se." (Case 1:16-cr-00172-JKB Document 13 Filed 01/25/17 Page 1 of 5). White, writing in the third person, states:
Ryan Dark White aka Dr. Jonathan McGreevy told the court he has been "underemployed" most of his life and that he participated in the Bureau of Prison GED program. If he actually had graduate degrees from the prestigious universities and had worked on satellite encryption and gain of function virology research, this would have been his opportunity to enlighten the judge. He did not.