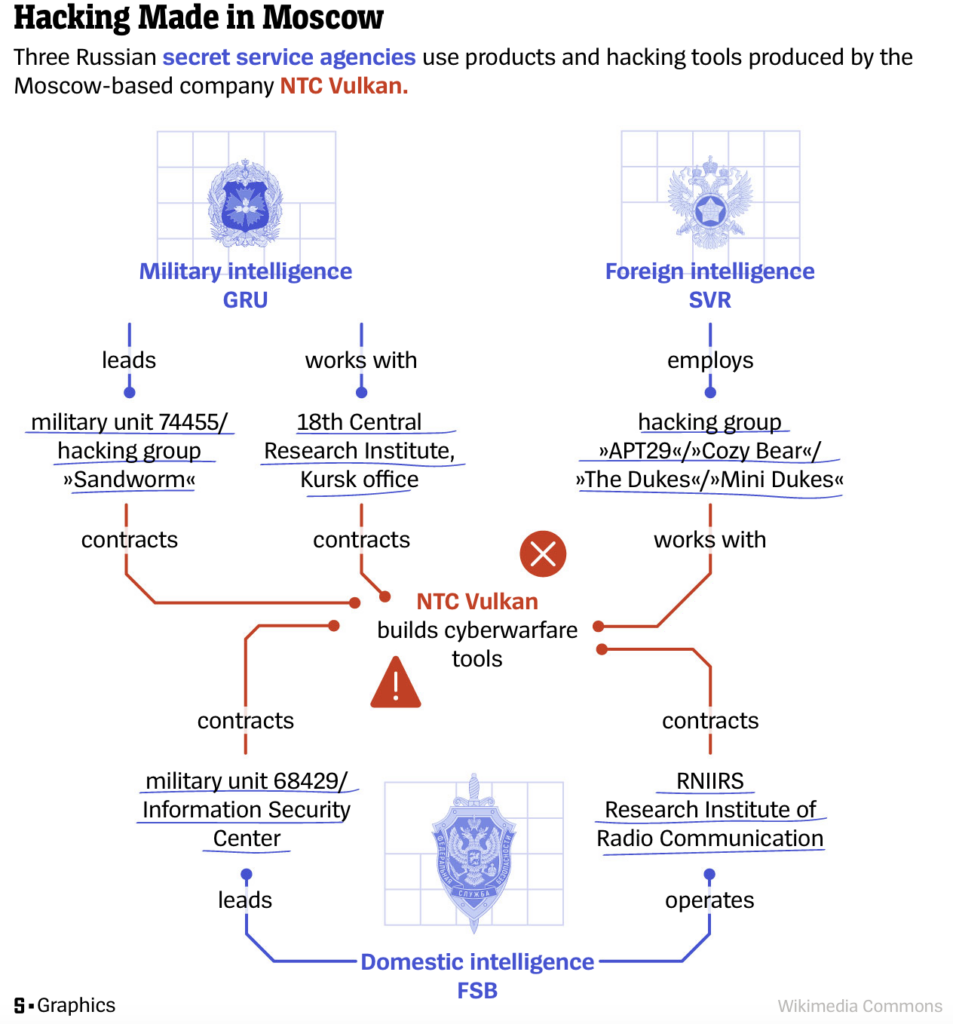 As a part of Mandiant's research on Russian cyber and information operations (IO) capabilities, Mandiant worked with a collective of media outlets, including Papertrail Media, Der Spiegel, Le Monde, and Washington Post, to analyze several documents belonging to a Russian IT contractor named NTC Vulkan (Russian: НТЦ Вулкан). The documents detail project requirements contracted with the Russian Ministry of Defense, including in at least one instance for GRU Unit 74455, also known as Sandworm Team. These projects include tools, training programs, and a red team platform for exercising various types of offensive cyber operations, including cyber espionage, IO, and operational technology (OT) attacks.
The documents, which are dated between 2016 and 2020, offer a brief snapshot of previous Russian investments and considerations in scaling cyber operations and capability development. However, Mandiant lacks evidence to prove that the capabilities we discuss have been implemented or are feasible. 
A note on source authenticity: Mandiant cannot conclusively confirm the authenticity of these documents based on limitations in our current visibility. However, we strongly suspect they are legitimate based on consistencies observed across the documents we reviewed, limited instances where we were able to validate details externally, and an apparent alignment between the capabilities detailed for development in these programs and those that we have previously observed used at high levels by Russian intelligence services.
NTC Vulkan is a Russian IT contractor based in Moscow, which publicly advertises working on contracts with large companies and government agencies within Russia. The company's website cites compliance with Russian government standards but does not publicly state working with Russian state contractors, such as research institutes or Russian intelligence services. Based on our analysis of the leaked documentation, NTC Vulkan has held contracts with Russian intelligence services on projects to enable cyber and IO operations, potentially in tandem with cyber operations against OT targets.
The documents detail three projects: Scan, Amesit, and Krystal-2B.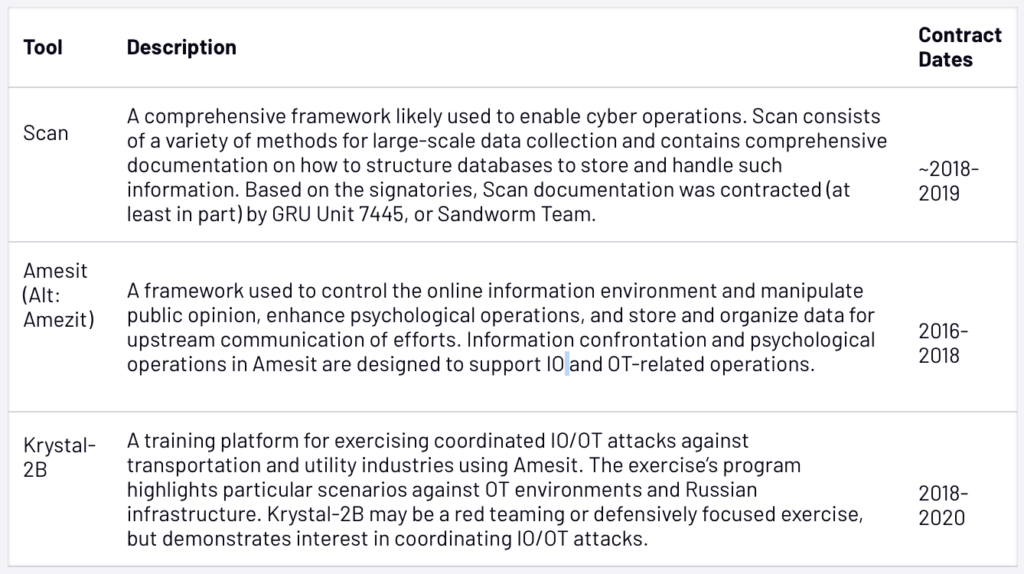 Table 1: Summary of main projects identified in NTC Vulkan documents
https://www.mandiant.com/resources/blog/cyber-operations-russian-vulkan
Comment: The appearance of the Vulcan Files bears a striking resemblance to Snowden's leak of NSA surveillance practices and tools. In this case, it looks to be the work of a disgruntled employee of a Russian tech company doing work for the GRU, FSB and SVR. The Guardian describes the leaker thusly:
The Vulkan files, which date from 2016 to 2021, were leaked by an anonymous whistleblower angered by Russia's war in Ukraine. Such leaks from Moscow are extremely rare. Days after the invasion in February last year, the source approached the German newspaper Süddeutsche Zeitung and said the GRU and FSB "hide behind" Vulkan.

"People should know the dangers of this," the whistleblower said. "Because of the events in Ukraine, I decided to make this information public. The company is doing bad things and the Russian government is cowardly and wrong. I am angry about the invasion of Ukraine and the terrible things that are happening there. I hope you can use this information to show what is happening behind closed doors."
Both The Guardian and Der Spiegel have written informative articles on the Vulkan Files. ZDF also has a good video on YouTube with English subtitles.
The project I find most interesting, although not most dangerous, is Amezit. Amezit's primary target is the Russian internet and Russian internet users. It can take total control of the Russian internet, although I thought the FSB, and FAPSI before that, long had this capability. Much like the disinformation factory, the St Petersburg-based Internet Research Agency, Amezit is a tool for automated domestic propaganda. This is not surprising. A tenet of both Soviet and Russian information confrontation was to target the minds of the domestic populace, to perform a systematic campaign of reflexive control on the Russian people. This is far beyond just seeding a few stories among the media. The bright side in this is that Amezit can only be used where the physical infrastructure of the internet is controlled… at least for now.
TTG
https://www.theguardian.com/technology/2023/mar/30/vulkan-files-leak-reveals-putins-global-and-domestic-cyberwarfare-tactics
https://www.spiegel.de/international/world/the-vulkan-files-a-look-inside-putin-s-secret-plans-for-cyber-warfare-a-4324e76f-cb20-4312-96c8-1101c5655236