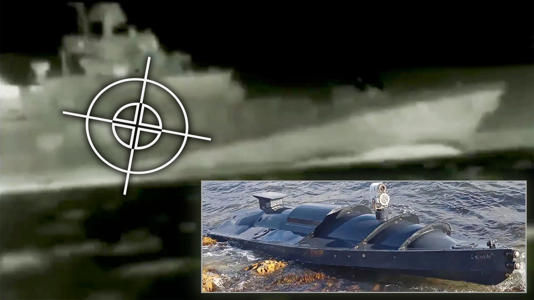 "The USVs appear to be of the same design as the mystery drone boat found near Sevastopol in September.
The mysterious unmanned surface vessel that washed ashore in Crimea in early September. At the time, The War Zone's analysis stated the very low-profile jet-ski engine-powered unmanned boat was a weaponized 'suicide drone' setup for impact detonation."
Comment: Kinda reminds of the attack of CSS Hunley on USS Housatonic at Charlston, SC.
Ukraine Unleashes Mass Kamikaze Drone Boat Attack on Russia's Black Sea Fleet Headquarters (msn.com)