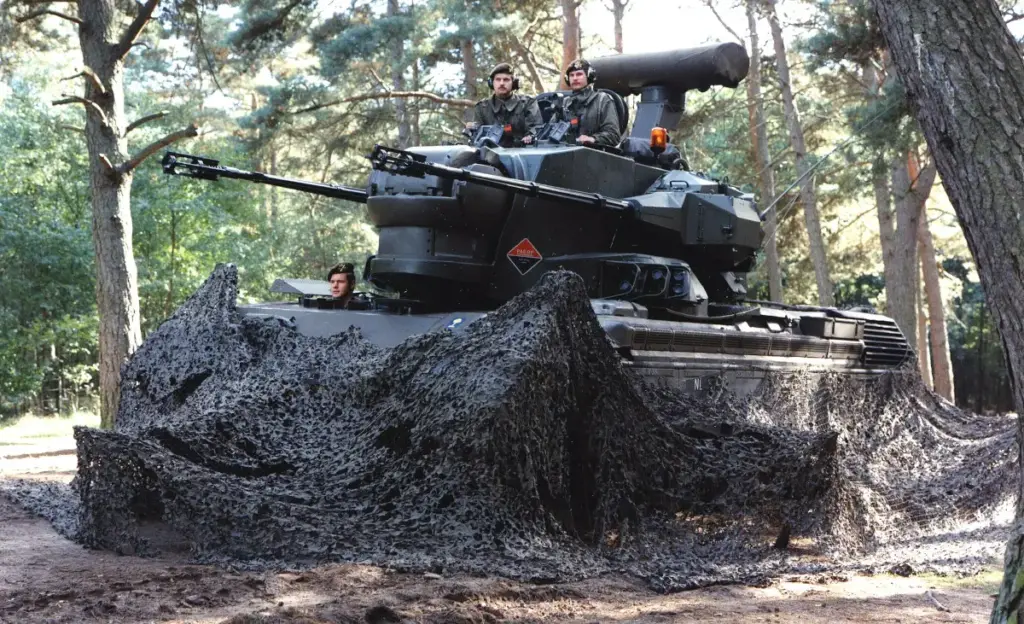 The new U.S. purchase of the Gepards is being funded through the Ukraine Security Assistance Initiative (USAI), which was established prior to Russia's all-out invasion of Ukraine. This security assistance mechanism is specifically intended to help acquire weapons and other equipment, along with training and other support services, on Ukraine's behalf. In addition, unlike the so-called 'drawdowns' of materiel straight from U.S. military stocks for transfer to Ukraine's armed forces, USAI can be used to buy items not already in American inventory, like the Gepard.
It is unclear how many Gepards are being purchased for Ukraine through the U.S. Army contract or when they might arrive in that country. The contract notice doesn't explicitly say where the vehicles are coming from, but does say that the "work will be performed in Amman, Jordan, with an estimated completion date of May 30, 2024." This also implies the vehicles require some degree of refurbishing or other attention before they can be delivered. The War Zone has reached out for more information.
Jordan certainly has Gepards that could be purchased for transfer to Ukraine. In 2013, the government of the Netherlands struck a deal to sell 60 retired Gepards to the Jordanian military. That sale also included 350,000 rounds of 35mm ammunition and spare parts, among other items. The Dutch armed forces had acquired a total of 95 Gepards starting in the 1970s and had placed the remaining examples in storage by 2006.
Dutch Gepards differ from the variants that were produced during the Cold War for what was then the West German military in their radar fit. The Dutch version has an X-band search radar and a tracking radar that can operate in the X and Ka bands. The German variant has an S-band search radar and a Ku-band tracking radar. The different radars make the two types visually distinct.
https://www.thedrive.com/the-war-zone/u-s-getting-more-gepard-air-defense-vehicles-for-ukraine-from-jordan
Comment: The Dutch "De Telegraaf" reported that Jordan purchased the Gepards from the Netherlands for 21 million euros ($22 million) in 2013 and that the US purchased the systems from Jordan for around $110 million. In this age of military drones the value of the Gepard has definitely skyrocketed although that includes the refurbishing and delivery of the Gepards to Ukraine by May 2024.
I don't know how those Dutch radar systems compare to the German systems now in use in Ukraine. Both configurations were given major upgrades beginning in 2001 so I imagine their capabilities are comparable. If Ukraine gets enough Gepards and MANPADS, they should be able to provide better air defense to front line units than they have now. They will need it because Russian drone capability is very likely to continue improving.
Back in the 25th Infantry Division, it was a common practice to dole out a Vulcan Air Defense System to each light infantry company. As a weapons platoon leader, the Vulcan and a Redeye team fell under my control for employment. During live fire exercises we would integrate the Vulcan into our infantry defense against aerial targets tactics. The Vulcan is a limited weapon compared to the Gepard. It has a much shorter range and only a range finding radar. Its fire control system consists of a trained gunner with a good eye. Still, we probably have a lot sitting around somewhere. I think they could be easily refurbished and provided to Ukraine front line units to aid in the defense against drones.
TTG