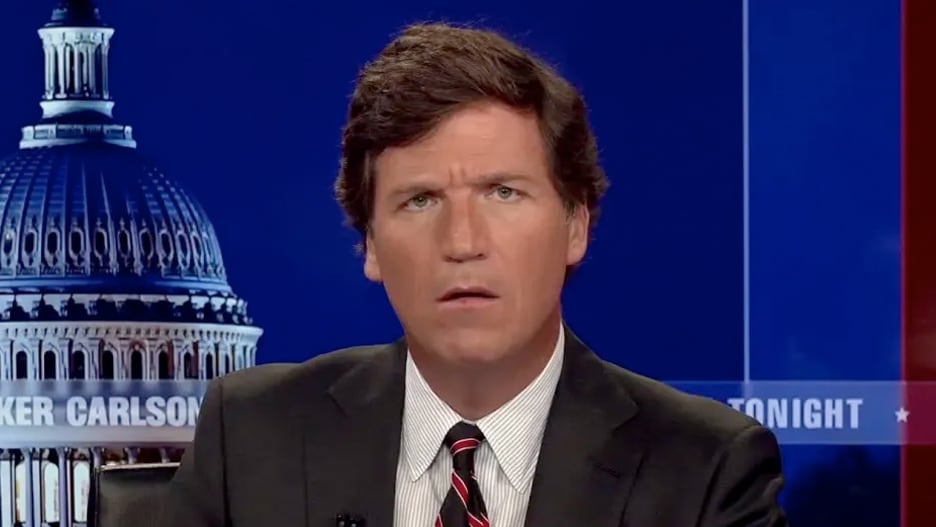 The most irresponsible thing you can do these days is look away from the worst-case scenario." So says Rick Wilson. In the week Fox News fired Tucker Carlson, Wilson's worst-case scenario is this: a successful Carlson campaign for the Republican presidential nomination.
Wilson is a longtime Republican operative turned co-founder of the anti-Trump Lincoln Project and a media company, Resolute Square, for which he hosts the Enemies List podcast. He says: "Tucker is one of the very small number of political celebrities in this country who has the name ID, the personal wealth, the stature to actually declare and run for president and in a Republican primary run in the same track Donald Trump did: the transgressive, bad boy candidate, the one who lets you say what you want to say, think what you want to think, act how you want to act, no matter how grotesque it is.
"Among Republicans, he's a beloved figure. He's right now in the Republican universe a martyr – and there ain't nothing they want more than a martyr."
https://www.theguardian.com/us-news/2023/apr/27/rick-wilson-tucker-carlson-presidential-nominee-donald-trump-ron-desantis-republicans
Comment: Would this be the worst case scenario for the Democrats in 2024? Could be. Sure there is plenty of animus towards Tucker, but it doesn't reach the visceral and widespread animus engendered by Trump. How about a Carlson-Gabbard ticket. I think it would be hard to beat and it would make Biden look that much older. There are two wild cards in this scenario. Does Carlson want it and how will Trump react.
TTG