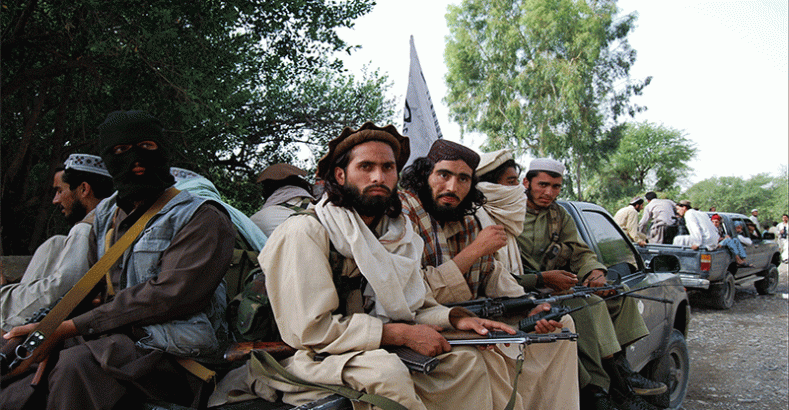 "President Joe Biden warned that conditions in Kabul during the final days of the U.S. evacuation remain "extremely dangerous" and said his military commanders informed him during a briefing Saturday morning that another attack is "highly likely in the next 24-36 hours."
"I directed them to take every possible measure to prioritize force protection, and ensured that they have all the authorities, resources and plans to protect our men and women on the ground," Biden said." Newsmax
Comment: Biden, DoD and State have accepted the notion that the Taliban are acting in good faith. This is a bad mistake. For the jihadis, all of them, we are the enemies of God and it is acceptable in their belief systems, all of them, to dissimulate (lie) to us under the principle of takkiya which allows them to deceive the kuffar (infidels) to advance and protect the interest of the 'umma (the worldwide community of believers) which each group believes it should lead and control. These jihadi groups may war with each other, but with regard to kuffar they are one.
The airfield itself is indefensible. Any US second lieutenant would tell you that the high ground provided by the flanking buildings and the ridge behind them are the key terrain. The jihadis know that.
There may well be further ground suicide attacks, but air operations can be shut down by fire either from the key terrain or by observation and adjustment from that terrain. Without air ops to the base structure outside Afghanistan for logistics, a siege on the aerodrome would be a nightmare.
I pray that AC-130s, armed drones and other armed aircraft with a long loiter time would be available to support in such an event.
Until our people are all out everything depends on the calculations of the Taliban for the future. pl
https://www.newsmax.com/headline/kabul-airport-attack/2021/08/28/id/1034154/