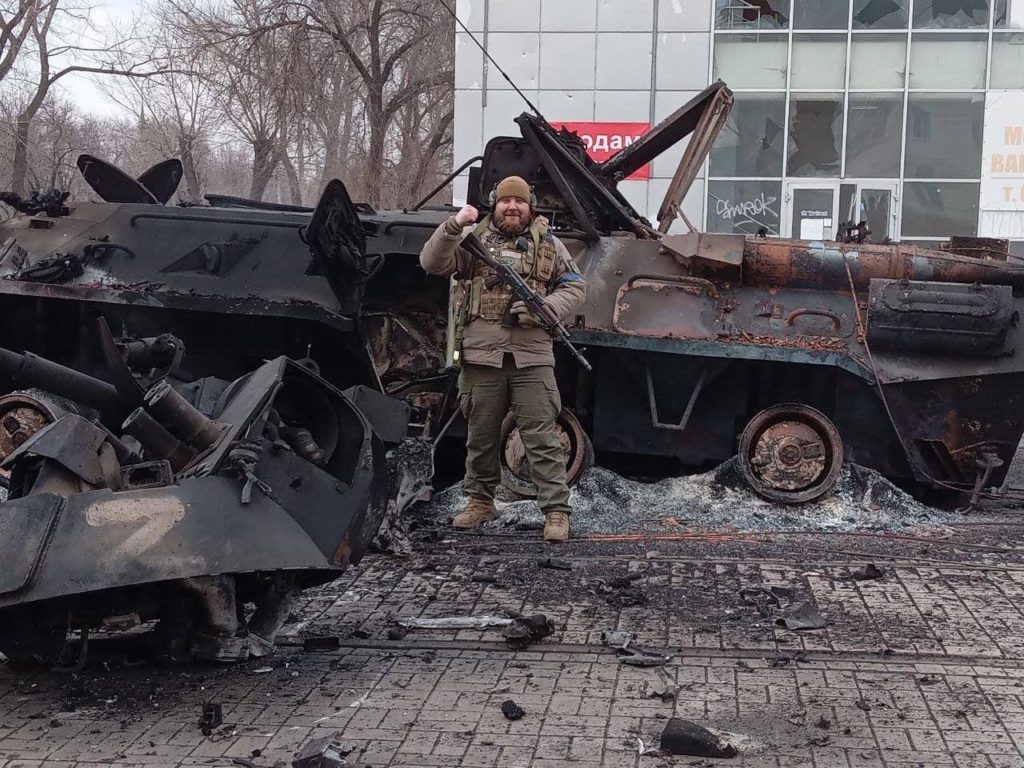 ISTANBUL, March 29. /TASS/. The Russian Defense Ministry has decided to cardinally decrease the military activity in the direction of Kiev and Chernigov, according to the military agency's statement following Russian-Ukrainian talks in Istanbul read out by Russia's Deputy Defense Minister Alexander Fomin.
"Due to the fact that the talks on preparing an agreement on Ukraine's neutrality and non-nuclear status as well as on providing Ukraine with security guarantees are moving to the practical sphere, considering the principles discussed during the meeting today, in order to bolster mutual confidence and create the necessary conditions for the further talks and the achievement of the final goal – the coordination and the signing of the aforementioned agreement – the Russian Defense Ministry has made a decision to cardinally, several-fold decrease the military activity in the direction of Kiev and Chernigov," he said.
"We are proceeding from the premise that Kiev will make corresponding basic decisions and conditions should be created for the further normal work," the military official added.
https://tass.com/defense/1429019?utm_source=twitter.com&utm_medium=social&utm_campaign=smm_social_share
Comment: Well, that's Moscow's official line and it's a sugar coated crock of shit. Truth is the Russians are pulling out their badly mauled units to regroup and redeploy. First, they tried to kill or capture Zelenskiy on the first day with an airborne/airmobile decapitation strike. Failing that, they tried to surround and choke Kyiv into submission. Both attempts failed with terrible losses. As that noted American philosopher, Mike Tyson said, "Everybody has a plan until they get punched in the mouth." So, at this point, pulling out those badly mauled units to rebuild, regroup and redeploy is a prudent military move.
Now Moscow's stated goal is to secure the Donbas. Gone is the campaign of denazification and demilitarization. Even Ukraine's membership in the EU is now acceptable. However, these more limited goals are only the result of being punched in the mouth. They are mere stepping stones to the much larger goal of eventually pulling Ukraine back into a greater Russia. Putin, himself, has said so many times in the past. On 28 February, RIA Novosti accidentally published an article that had been due to run two days into what the Kremlin thought would be a quick and easy war. "Ukraine has returned to Russia," it boasted. "Did someone in the old European capitals, in Paris and Berlin, seriously believe that Moscow would give up Kiev?" The RIA Novosti article was quickly removed, but not before it was archived and translated into English by "The Frontier Post." Here's a sampling, but the entire article is well worth reading. It is clearly written and revealing.
"Vladimir Putin has assumed, without a drop of exaggeration, a historic responsibility by deciding not to leave the solution of the Ukrainian question to future generations. After all, the need to solve it would always remain the main problem for Russia – for two key reasons. And the issue of national security, that is, the creation of anti-Russia from Ukraine and an outpost for the West to put pressure on us, is only the second most important among them."
"The first would always be the complex of a divided people, the complex of national humiliation – when the Russian house first lost part of its foundation (Kiev), and then was forced to come to terms with the existence of two states, not one, but two peoples. That is, either to abandon their history, agreeing with the insane versions that "only Ukraine is the real Russia," or to gnash one's teeth helplessly, remembering the times when "we lost Ukraine." Returning Ukraine, that is, turning it back to Russia, would be more and more difficult with every decade – recoding, de-Russification of Russians and inciting Ukrainian Little Russians against Russians would gain momentum. Now this problem is gone – Ukraine has returned to Russia."
"This does not mean that its statehood will be liquidated, but it will be reorganized, re-established and returned to its natural state of part of the Russian world. In what borders, in what form will the alliance with Russia be fixed (through the CSTO and the Eurasian Union or the Union State of Russia and Belarus)? This will be decided after the end is put in the history of Ukraine as anti-Russia. In any case, the period of the split of the Russian people is coming to an end." 
https://thefrontierpost.com/the-new-world-order/
https://web.archive.org/web/20220226051154/https://ria.ru/20220226/rossiya-1775162336.html (RIA Novosti article in Russian)
Comment: That is Putin's crusade, a religious crusade. He's not alone in seeking this new world order that goes far beyond bringing Ukraine under Moscow's heel. There are plenty of Russians like Pyotr Akopov, who wrote the RIA Novosti article, who are just as dedicated to this crusade. There are also those outside of Russia who are just as committed to the cause.
As Colonel Lang said in an earlier posting, "The Ukrainian program has to be to kill as many Russian soldiers as possible." That is the task at hand. Along with that, the Ukrainian military has to keep blowing up and capturing as many Russian fighting vehicles as possible, shooting down as many Russian aircraft and missiles as possible and depriving the remaining Russian soldiers of every last piece of ammunition, ounce of fuel and bit of food as possible. We should continue supplying Ukraine with the means to do just that. And we should ratchet up our sanctions to deprive the Russian military of the ability to continue this war in every way possible.
There is one thing that Pyotr Akopov is right about. This war will lead to a complete new world order. It won't be what Akopov and Putin envision, but it certainly won't be the same old, same old.
TTG