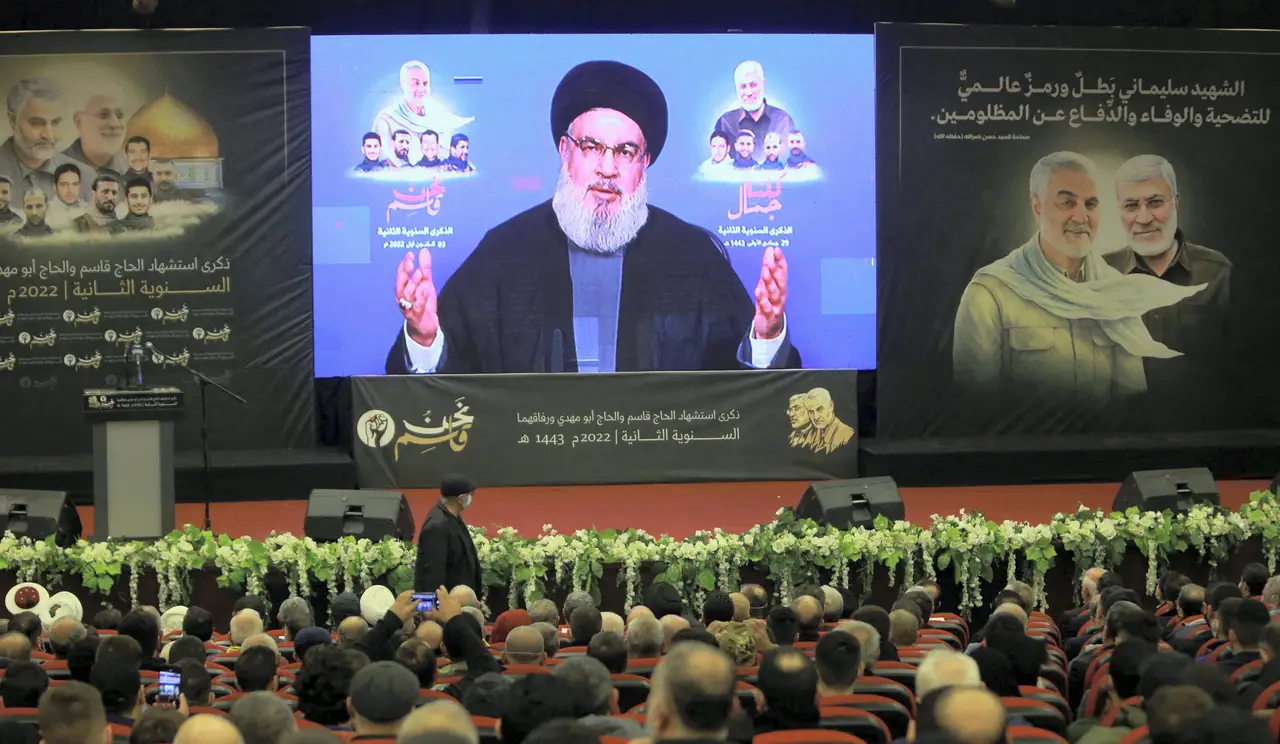 "Hezbollah leader Hassan Nasrallah said on Wednesday that the Lebanon-based militant group has been producing drones in the country, and has the ability to turn thousands of rockets into precision missiles. On a day marking the martyrdom of Hezbollah militants who were assassinated or killed by Israel, Nasrallah told followers in a televised address, "We have been producing drones in Lebanon for a long time, and whoever wants to buy them, submit an order." The speech was reported by the Hezbollah-affiliated Al-Manar news website. 
Nasrallah then said that Israel is preventing precision weapons from reaching Hezbollah in Lebanon through strikes in Syria, and that "We became able to convert the thousands of missiles we have into precision missiles."
He said Hezbollah was able to transform standard rockets into precision missiles with the cooperation of "experts from the Islamic Republic of Iran". Such production had been spurred by arch-foe Israel's increased use of drone technology, he said.
"To the Israelis casting [doubt on] our precision missiles: Search as much as you wish, we are waiting," he said.
Israel last week published the names of three Lebanese companies that it accused of supplying materials for Hezbollah's precision-guidance missile project, a move designed to generate international economic pressure on the Shi'ite Muslim group.
"Hezbollah are endangering the citizens of Lebanon and the state of Lebanon," Israeli Defense Minister Benny Gantz said in a statement. Israel, he added, would "act resolutely in the face of the Iranian precision project operating from the heart of Lebanon.""
Comment: It will be interesting to see if Israel ever makes another serious attempt to crush Hizballah. The prospect of a massive counter-value retaliation directed at Israeli settlements may just be too great. pl
https://www.haaretz.com/middle-east-news/hezbollah-s-nasrallah-says-group-can-produce-its-own-drones-precision-missiles-1.10616160