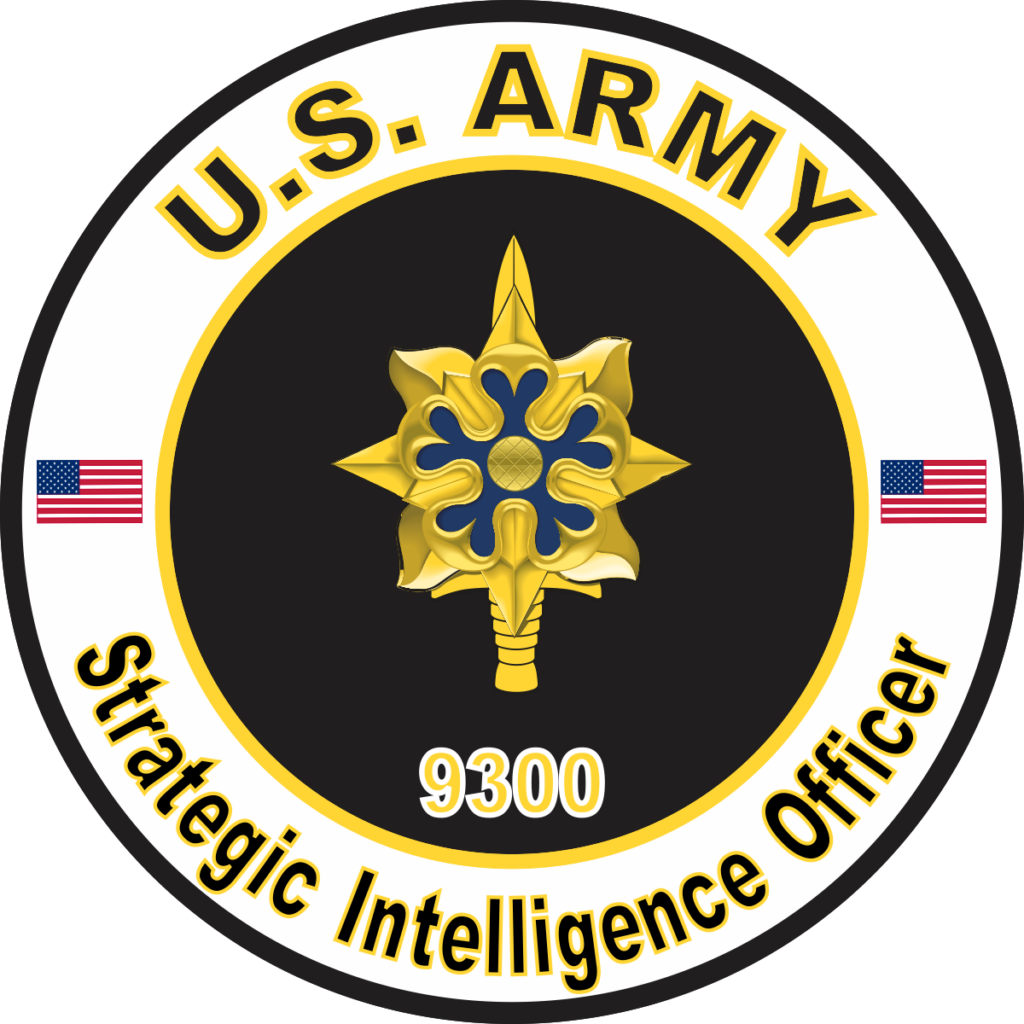 I am writing this without consulting TTG, an esteemed colleague and friend. This piece is going to seem a bit self-pitying, and he is not the type for that.
I transferred to MI branch (insignia above) after serving in the infantry and Special Forces. IMO that kind of background is needed in a good intelligence officer. TTG has a similar background.
As soon as I made the transition to MI, I began to hear the demeaning, sniggering descriptor "intelligence pukes" applied to colleagues by combat arms officers of all ranks. That attitude and insult has never abated in all my years of this kind of work.
The truth is that assessing the combat potential and likely courses of action of a foreign military force is a specialized skill. These things must be understood in the context of war against specific opponents at a known stage of their development. A vast amount of data must be held in the brain to make such judgments. Not everyone can perform such feats of mental gymnastics. Actually, most cannot.
Really skilled intelligence officers are a precious asset. There are some combined arms officers who can do this kind of work but not many. Not many. This does not discourage them from offering their mostly BS opinions.
I have seen good men die from such foolishness and it should stop. pl