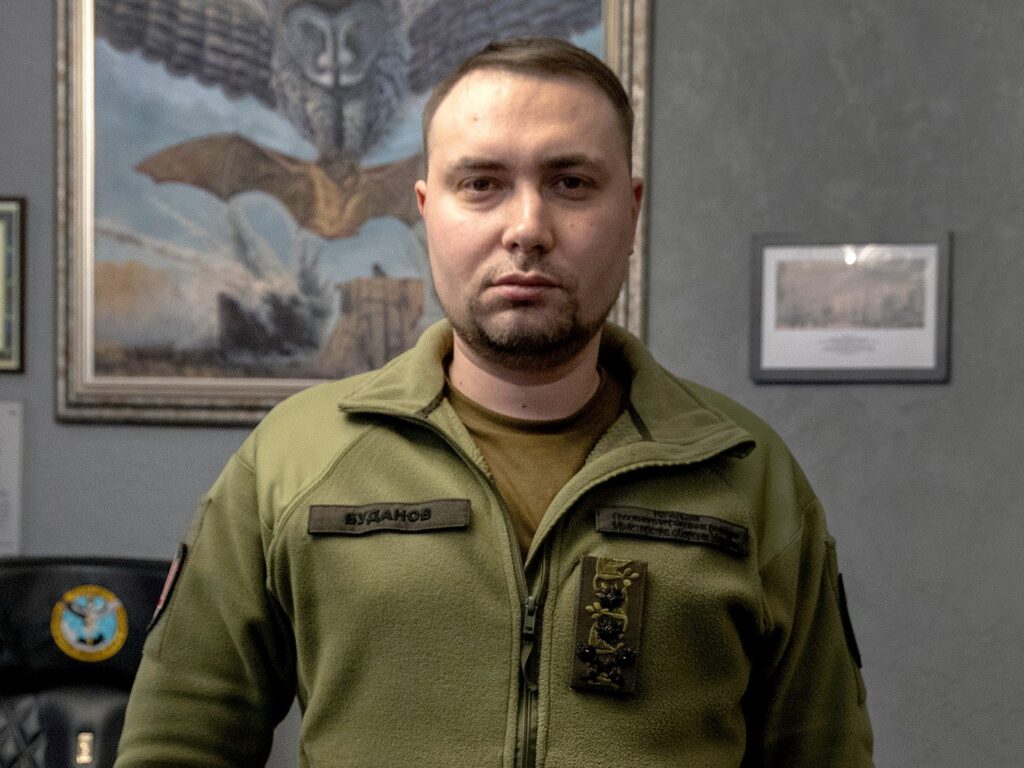 Nothing is beyond the reach of the Chief of Ukrainian Defense Intelligence and Special Operations Forces of Ukraine. Nothing. Nothing, and no-one. 
If you haven't paid attention to Budanov lately, you might want to start. Gloves are, apparently, off. In his interview from Washington yesterday, he pretty much overtly took responsibility for destroying the Russian planes in Moscow.
Budanov's comms are messaging Russia on multiple levels. As well as the obvious threat, openly taking responsibility is a severe insult to Russian intelligence. Shows zero fear of "reprisals". Furthermore the detail is, deliberately, eye-witness detail "unconscious".
Budanov is using very specific language. He says "HUMINT" = human intelligence. Translation: we have spies in your camp. "Severely wounded, unconscious" = eyewitness descriptions. Translation: and our spies watched it happen, and are still alive.
Budanov earlier extended these significant insults and concrete message of penetration when, in his interview with Howard Altman, he not only took responsibility for the Moscow airfield but described, in detail, FSB fighting over the reaction. This was not attributed to HUMINT and will have come from SIGINT (Signals Intelligence). He was, therefore, telling the Kremlin that they are hacked. Hacked in Moscow and deeply penetrated by Ukrainian double agents in occupied Crimea. 
The presence of Zelenskiy in Sudan further takes credit (as Budanov already did) for Ukrainian SOF strikes on Wagner in Africa. The immediate subtext to Moscow is that America has given implicit or explicit permission for non-defensive attacks by MOD Ukraine on MOD Russia with their arms pretty much anywhere in the world, except Russia itself. We can deduce that last fig leaf, again, from Budanov's Washington interview, where, even as he took credit for the strike on Moscow, Kyrylo made sure to go into an ostensibly unnecessary plug for Ukranian-made attack drones, domestically manufactured drones, saying those were used in this attack; thereby reassuring the US and other NATO partners that their "no strikes inside Russia" rule was being respected. He's such an operator, he does few things lightly. 
Comment: This is Louise Mensch fangirling over Budanov. Take it for what it's worth, but if she's going to fangirl over anybody Budanov is a worthy target of her admiration. He's impressive and a good symbol of the impressive work of Ukraine's special operations and intelligence forces. He started in the Ukrainian Army, soon moved into special operations and is now in intelligence so I can relate to him. The War Zone interview with him is definitely worth a read.
Ukraine's special operations and intelligence aspects of this war have, in my opinion, been critical to Ukraine's survival and success to date and will remain critical to her eventual victory. They are definitely enhancing the effectiveness of the resistance forces in Ukraine and in Russia. It's a symbiotic relationship as it should be. An additional article from "Daily Kos" on the partisans and a YouTube interview with the exiled Mayor of Melitopol reinforces this view. Don't forget to follow some of the links within the articles. They're also informative.
TTG
https://www.thedrive.com/the-war-zone/exclusive-interview-with-ukraines-spy-boss-from-his-dc-hotel-room
https://www.dailykos.com/stories/2023/9/23/2195025/-Ukraine-War-The-Partisans