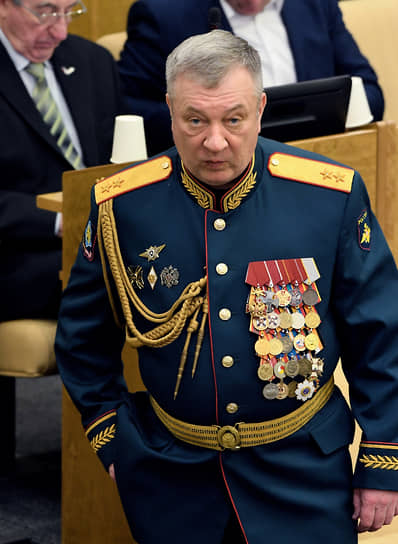 I will briefly report on the situation at the front without referencing specific directions. The information was obtained from primary sources, it was systematised, and the following conclusions were made. The enemy, having properly faced our forces at the beginning of his counter-offensive, changed his combat tactics. They are no longer moving forward in large forces; they were obviously forbidden to lose heavy equipment en masse. Today they have switched to squeeze-out tactics, they are massively using cluster shells, inflicting damage on the strong points of our units, assault groups, they have a lot of ammunition, they are trying to burn out absolutely everything. Yes, this situation forces our troops to retreat deeper. Not far, but in some places they lost up to 10 kilometers of territory. The enemy has in places occupied our defensive positions, which were very well equipped with our own hands. After breaking the defense line, the enemies created conditions making it impossible to use anti-tank missiles by our helicopters; after the line was pushed, they became vulerable to enemy MANPADS. The efficiency of our helicopters has decreased.
The enemy has learned to work with our very well- made minefields. They competently clear them of mines, by inflicting artillery fire and using trawls. Our artillery has improved the quality of counter-battery warfare. There are results, but again the enemy is adapting. Basically, all of its guns are installed in depth at a distance inaccessible to our artillery. An estimated two artillery brigades were concentrated in the "hottest" directions, not counting the artillery of local brigades. We burned a lot of their towed artillery, they switched to using self-propelled guns. Our people say that it is very difficult, almost impossible, to catch them; after the second aimed shot they move and change position.
They have a lot of unmanned vehicles and even more. We have also adapted here, and over the last 2-3 weeks we have been effectively destroying them. Verba and Strela-10 air defense systems work well against UAVs. But the hohols have a lot of drones, they use them wisely, you see these attacks not only at the front, but also in our deep rear. 
The main conclusion is that the war continues. Yes, we are stronger, our warriors are stronger and more courageous, our troops are more professional. We endure, we adapt, we win, we have already destroyed a lot of the enemy's manpower. But it is foolish to deny that today NATO is fighting against us with all its advanced technologies. We will win in any case, but victory is separated from us only by one serious problem of ours – lies. Yes, there is less of it than there was at the beginning of the SMO, but it is there. There are at different levels, they talk about it in the troops. False reports, unfortunately, lead to poor decisions at many levels. This is there, let's acknowledge it and fight it, otherwise there will be trouble.
Comment: This is a Telegram posting of retired Lieutenant General Andrei Gurulev. He is a former Deputy Commander of the Southern Military District and current Deputy in the Russian State Duma. As ISW sees it "Gurulev is notable for having previously leaked the audio message of former Commander of the 58th Combined Arms Army (SMD) Major General Ivan Popov's grievances over the lack of support for Russian forces on 12 July, and Gurulev's likely senior ties with the SMD lend weight to his complaints."
His complaints track with what we hear from Western analysts. What keeps him from meeting an untimely fate, or at least some kind of repercussions for his outspokenness, is that he is a true believer in the righteousness of the Kremlin's cause and its eventual and inevitable victory. I'm sure he's not alone in this faith. He has also spoken about the need for employing nuclear weapons to achieve that eventual victory. Not sure how widespread that belief is, but I see it as a sign that he believes the inevitable victory will remain illusive without employing that drastic final solution. I haven't heard that much faith in a happy little nuclear war since the "With Enough Shovels" crowd of the Reagan era.
TTG