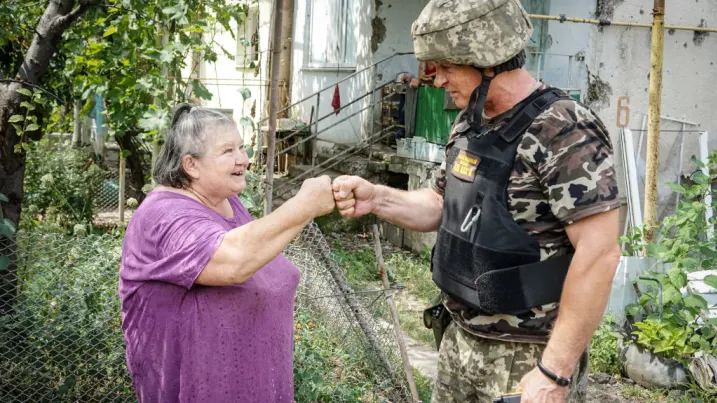 "Ukraine's forces are gaining a foothold within liberated areas of the southern Kherson region, according to a spokeswoman for the southern military command.
Southern command spokesperson Natalia Humeniuk told reporters Monday that Ukraine's forces in the south are "conducting battles and gaining a foothold within the areas which have already been liberated and those that are still keeping the defense."
"Also, we continue working with local residents along the contact line, along the front line, in those settlements that are under enemy fire. About 45 settlements have been shelled over the past day," Humeniuk told reporters, according to comments reported by news agency Ukrinform, with efforts underway to evacuate civilians.
Humeniuk also said that Russian troops are inspecting households in occupied areas of the region for men aged between 18 and 35 in order to call them up and replenish their military units."
Comment: Russian forces west of the Dnipro are pretty much screwed if they can't find a way to re-open their GLOC. pl
Live updates: Latest news on Russia and the war in Ukraine (cnbc.com)