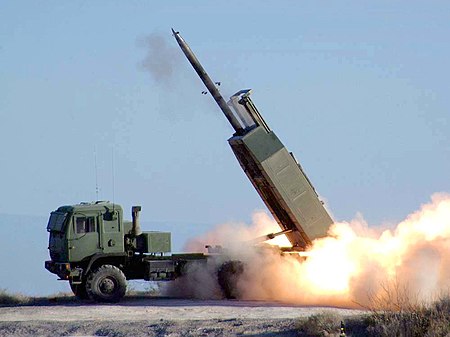 "The Ukrainian military used a U.S.-supplied precision rocket system to deliver a morale-lifting knockout punch Wednesday to a bridge Russia used to supply its forces in an occupied region of southern Ukraine.
Ukrainian artillery struck the Antonivskyi Bridge late Tuesday, the deputy head of the Moscow-appointed administration for the Kherson region, Kirill Stremousov, said. The bridge, which crosses the Dnieper River in the southern region, was still standing Wednesday, he said.
However, holes in its deck prevented vehicles from crossing the 1.4-kilometer (0.9-mile) span, Stremousov said. After previous Ukrainian attacks damaged the bridge last week, it was closed to trucks but remained open for passenger vehicles until the latest strike.
Ukrainian forces used U.S.-supplied HIMARS multiple rocket launchers to target the bridge, Stremousov said. A spokesperson for the Ukrainian military's Southern Command, Nataliya Gumenyuk, told Ukrainian TV that "surgical strikes" were carried out on the bridge.
The HIMARS system has added a more modern technological component to Ukraine's dated military assets.
The HIMARS have a longer range, much better precision and a faster rate of fire compared with the Soviet-designed Smerch, Uragan and Tornado multiple rocket launchers used by both Russia and Ukraine.
Ukraine's presidential advisor Mykhailo Podolyak, said on Twitter Wednesday that "occupiers should learn how to swim across" the Dnieper River or "leave Kherson while it is still possible." "There may not be a third warning," Podolyak tweeted."
Comment: Someone on the blog said that "a few launchers and howitzers" would not make a difference?
US Rocket System Enables Ukraine to Strike Key Supply Bridge | Newsmax.com