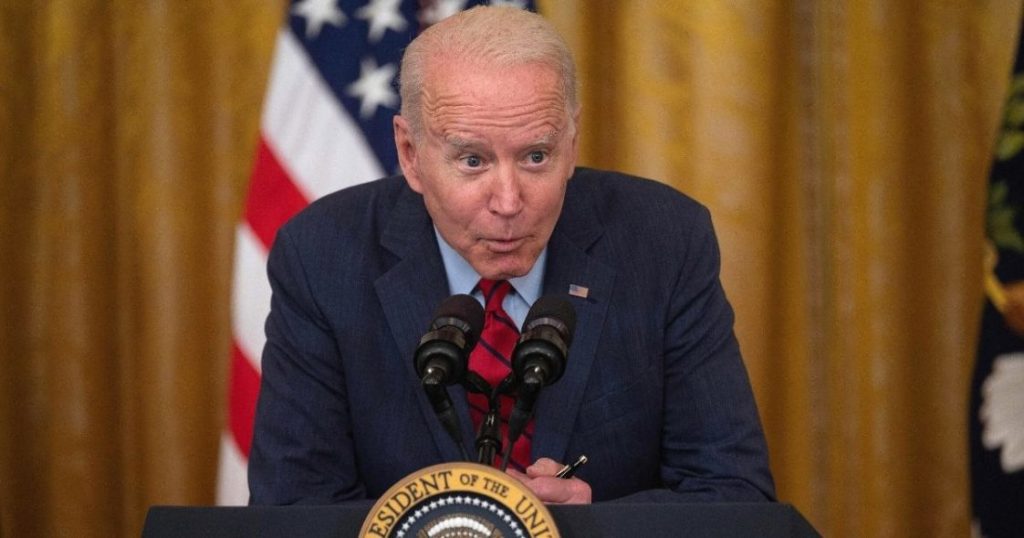 Joe Biden "on Saturday backtracked on previous remarks he made on his intent to sign the nearly $1 trillion infrastructure package and confirmed he will "fully stand behind it.
"The bottom line is this: I gave my word to support the Infrastructure Plan, and that's what I intend to do," Biden said in a Saturday statement. "I intend to pursue the passage of that plan, which Democrats and Republicans agreed to on Thursday, with vigor."
Adding: "It would be good for the economy, good for our country, good for our people. I fully stand behind it without reservation or hesitation."
BIDEN SAYS HE WON'T SIGN BIPARTISAN SPENDING DEAL WITHOUT DEMOCRATS' INFRASTRUCTURE WISH LIST
The president raised eyebrows this week after he and a group of 21 senators reached a $953 billion compromise to modernize U.S. infrastructure, but then said he would not sign the bill unless Congress also passed a broader Democratic spending package.
Biden has proposed a separate $1.8 trillion plan, titled the American Family Plan, which seeks to heavily invest in "education, health care, child care, and tax cuts for families, coupled with other investments in care for our seniors, housing, and clean energy."
The plan has been referred to as the "human infrastructure" portion of Biden's planned investments across the U.S.
The president told reporters Thursday he wants both packages passed "in tandem
"If this is the only thing that comes to me, I'm not signing it," Biden told reporters regarding the bipartisan infrastructure deal. "It's in tandem."
The pronouncement frustrated both Republicans and Democrats on the Hill.
"That statement understandably upset some Republicans, who do not see the two plans as linked; they are hoping to defeat my Families Plan," Biden said in his Saturday statement.
"So to be clear: our bipartisan agreement does not preclude Republicans from attempting to defeat my Families Plan; likewise, they should have no objections to my devoted efforts to pass that Families Plan," he added.
Realizing he had infuriated senators who negotiated the bipartisan deal, Biden spent time making phone calls to members of Congress to keep the plan on track, Politico reported.
After Biden released his Saturday statement, negotiators including Sens. Rob Portman, R-Ohio, and Kyrsten Sinema, D-Ariz., reiterated support for the proposal.
"We should pass it because it is good for the economy and the country," Portman wrote on Twitter." foxbusiness
Comment: Well maybe this or maybe that … It all depends on which fantasyland dream I am pursuing today. He doesn't have a chance in hell of getting the madness of the "The Families Plan" through this senate but he persists in this drivel. An easily recruitable mark, that is how Putin would see him. That is how I see him. Joe's ego is so large that it can be played like a musical instrument. That is what his communist handlers are doing now. pl
https://www.foxbusiness.com/politics/biden-reverses-position-on-signing-bipartisan-infrastructure-bill-i-fully-stand-behind-it