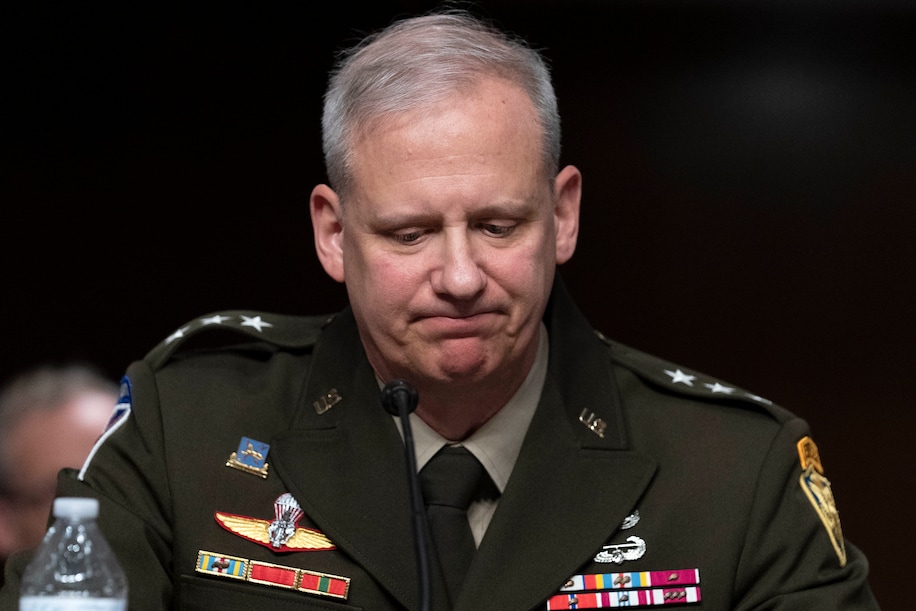 A heated exchange between Senator King and DIA Director General Berrier on whether the intel community failed to predict/understand Ukraine's will to fight.
Berrier: "there was never an intelligence community assessment that said the Ukrainians lack the will to fight."
King: "The assessment was Ukraine would be overrun in a matter of weeks. That was grossly wrong."
Berrier: "Grossly wrong, but not a question of will to fight. We assessed their capacity to face the size of the Russian forces that were massed on their border was going to be very difficult for them."
King: "Well, all I'm saying is the intelligence community needs to do a better job on this issue."
Berrier: "I think the intelligence community did a great job on this issue, Senator."
King: "General, how can you possibly say that when we were told explicitly Kyiv would fall in three days and Ukraine would would fall in two weeks, you're telling me that was accurate?"
Berrier: "I look at the totality of the of the entire operation. I think the the enormity rests on the predictions of what the Russians were going to do versus whether or not the [Ukrainians] were going to be successful."
King: "Well, if you don't concede there was a problem on this, then we've got a problem."
Berrier: "Senator, I didn't say that. We are going to take a hard look at this, but but I think in the totality of the entire operation, there are a lot more successes and failures."
The crux of the argument here seems to be that Berrier, while conceding the US intel community overestimated the strength and performance of Russia's military, what the IC understood about the capabilities and sizes of both militaries pointed to a likely Russian victory. This question of why the US IC didn't better understand the Russian military's internal weaknesses – lack of leadership, poor training – is something Berrier said earlier that officials will need to review.
https://twitter.com/shaneharris/status/1524046135706497024
Comment: Okay. The DIA is not populated by shamans able to foretell the course of human events with absolute accuracy. But they have to do a better job of sizing up foreign military capabilities than they've done lately. This is different from plans and intentions. It's also different from analyzing the technical capabilities of weapons and force structure of foreign armies. Capabilities may not even be the right term. We need to have a more accurate view into how a military force, friendly or enemy, regular or irregular, will function in combat.
What we need is a sociological or anthropological focus on how an armed force functions under combat. We need to go far beyond the numbers and advertised (or even tested) capabilities of military hardware. What do soldiers believe and disbelieve? How about the junior and mid-level leaders? How do they interact and how will they react under stress? Special Forces teams do this with forces they train and advise all the time. At the very least, we have to be better at honestly assessing the real effectiveness of those militaries we train.
I think a Human Terrain Team (HTT) approach applied to foreign armies would fit the bill. This would be an intelligence function, a DIA mission. It would entail debriefers, clandestine intelligence collectors, SIGINT collectors and the right analysts to collate the information collected and drive further collection. The product of such an approach can then be married with what we know about plans and intentions of decision makers and what we know of the technical quality and size of the armed forces. It's time we stop being surprised every time something breaks.
TTG
https://www.washingtonpost.com/politics/us-intel-questioned-for-misjudging-afghanistan-ukraine/2022/05/10/e692f8b0-d087-11ec-886b-df76183d233f_story.html?variant=15bc93f5a1ccbb65