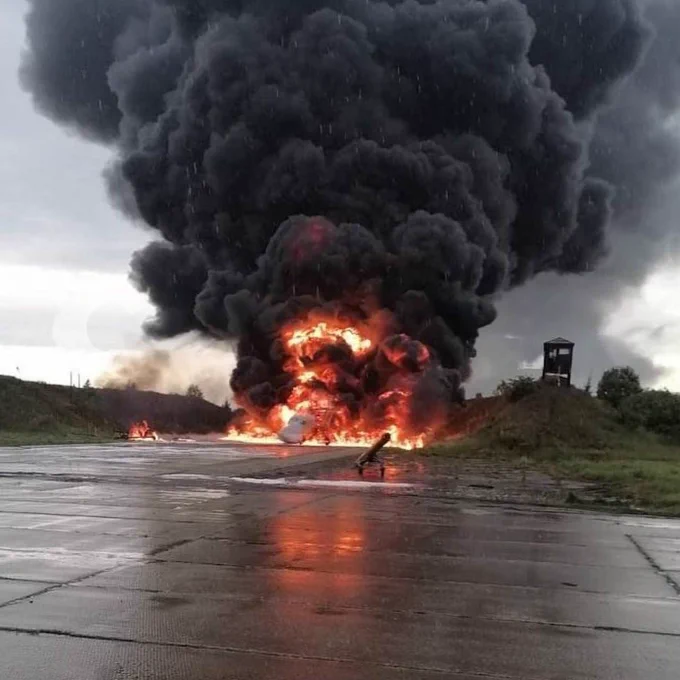 Soltsy-2 airbase, which is home to Russian Tu-22M3 Backfire swing-wing bombers, was hit by a drone strike yesterday. Images of black smoking billowing from the base further solidified those reports, but it wasn't clear what was burning. Now, photos have emerged that show a Tu-22M3 engulfed in flames at the base. The images first appeared on Telegram and have since made their way onto other social media platforms. Russian MoD has said one unspecified aircraft was damaged due to a drone attack, stating the following on its Telegram channel:
"At around 10:00 Moscow time today, the Kiev regime carried out a terrorist attack using a copter type UAV against a military airfield in Novgorod region. The UAV was detected by the airfield's observation outpost and was hit with small arms fire. As a result of the terrorist attack, a fire broke out in the airfield parking lot, which was promptly extinguished by firefighting teams. One airplane was damaged; there were no casualties as a result of the terrorist act."
The installation sits roughly 115 miles south of St. Petersburg, 315 miles west of Moscow, and 100 miles east of NATO member Estonia. This puts it about 415 miles north of the border of Ukraine. Kyiv's long-range drone arsenal has expanded dramatically in recent months, with regular attacks on Moscow now a reality.
Tu-22Ms were produced between 1969 and 1993, with over 500 examples built. Today, Russia's long-range bomber force features about 60 Tu-22M3 bombers at three operational bases — Belaya, Olenyegorsk, and Shaykovka — plus additional aircraft at the Ryazan training base. So, hitting just one would be a significant loss for Russia.
https://www.thedrive.com/the-war-zone/tu-22-backfire-destroyed-in-drone-strike-deep-inside-russia
Comment: As the now old Ukrainian joke goes, "what air defense doing?" Surely Russia has the hardware and knowhow to protect airbases. She's done a pretty good job of defending Hmeimim Air Base in Syria for years. Failing to protect strategic bombers on a Russian air base after more than a year and a half of hostilities is more than an oversight. It's a major military blunder. To add insult to injury, this happened not long after Russian Air Force Day.
I have to wonder if Russia is running short of trained air defense units. Rather than bringing such units in to protect the strategic bombers at Soltsy-2, they repositioned at least six of the Backfire bombers to an air base near Murmansk. This will give Kyiv hours more warning time of future Kh-22 and Kh-101 missile launches.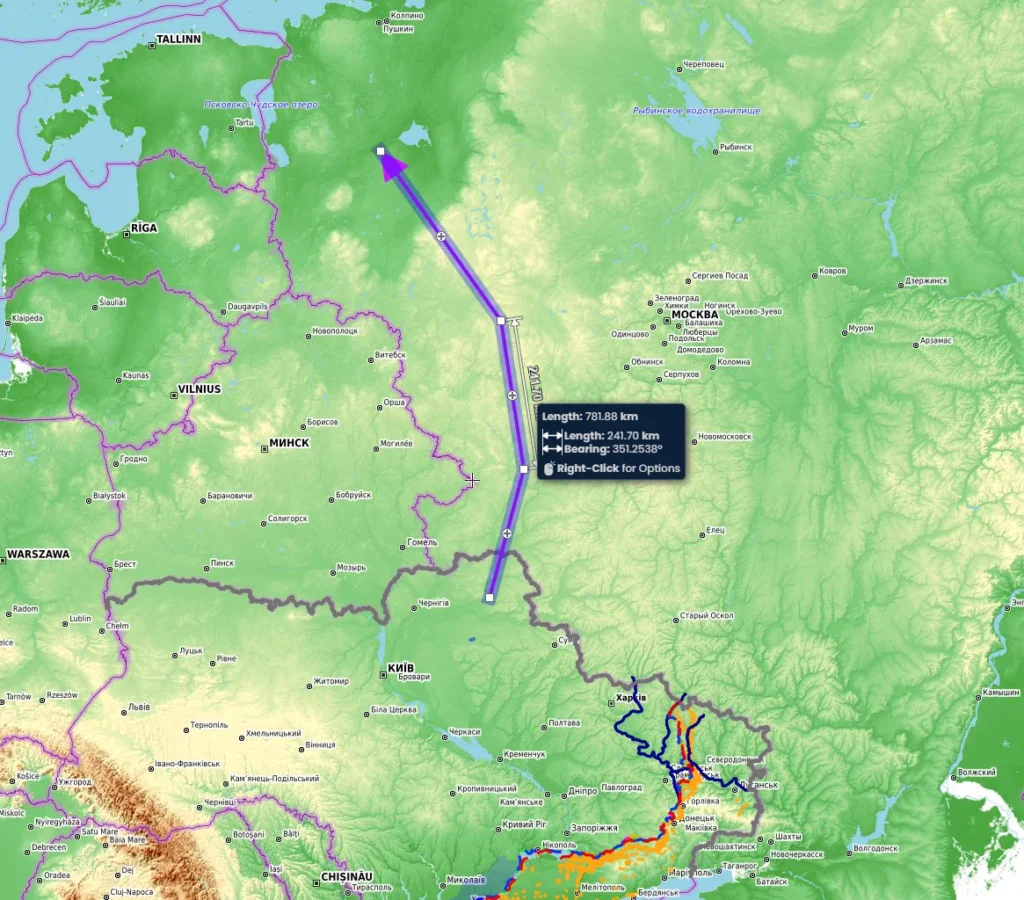 All reports I've seen claim this was a long range strike from Ukrainian territory with a quadcopter type drone. That's a hell of distance to fly and control any drone never mind a quadcopter drone. Perhaps this strike was launched by a team that infiltrated much closer to the Russian air base. I believe that's what happened with the strike that damaged the Beriev A-50 AWACS at an air base in Belarus last February. Mission planning would have been a snap if we had such drones in 10th SFG(A) back in the early 1980s.
TTG
https://thebarentsobserver.com/en/security/2023/08/russia-relocates-tu-22m3-bombers-kola-peninsula-after-drone-attack
https://www.thedrive.com/the-war-zone/ukraine-situation-report-belarus-admits-russian-a-50-radar-jet-damaged-in-drone-attack