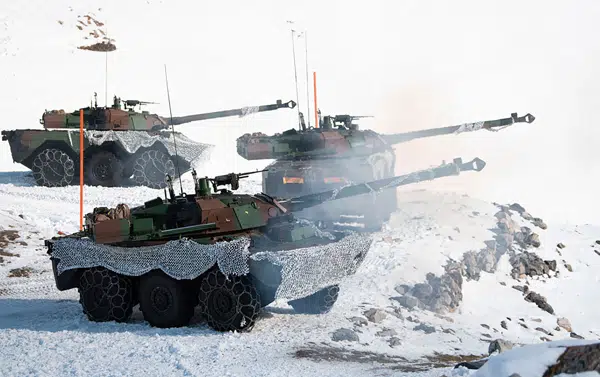 "The French Defense Ministry said Thursday it will soon hold talks with its Ukrainian counterpart to arrange for the delivery of armored combat vehicles in what France's presidency says will be the first time this type of Western-made wheeled tank destroyer will be given to the Ukrainian military.
Discussions will include the delivery timetable and the training of Ukrainian soldiers on the equipment, the ministry said.
Designated as "light tanks" in French, the AMX-10 RC carries a 105-milimeter cannon and two machine guns. It's primarily designed for reconnaissance missions and has enough armor to protect against light infantry weapons, according to the French defense ministry. They have wheels rather than tracks, allowing it to be more mobile than heavy tanks.
Ukrainian Prime Minister Volodymyr Zelenskyy took to Twitter to thank France the weapons and for "intensifying work with partners in the same direction."
Ukraine has for months sought to be supplied with heavier tanks, including the U.S. Abrams and the German Leopard 2 tanks.
The Czech Republic and Poland have provided Soviet-era T-72 tanks to Ukrainian forces.
France's decision was announced after an hour-long call between French President Emmanuel Macron and Zelenskyy Wednesday afternoon. The Elysee declined to provide details about the agreement."
Comment: IMO this old beast will be very useful to the Ukies as a mobile gun in hull-down dug in positions. The varieties of ammunition available will provide utility against tanks, fixed positions and moving bodies of infantry. Very clever on the part of France to move these off their inventory to make room for other, newer equipment. pl
Ukraine to get French combat vehicles in key move by West | AP News