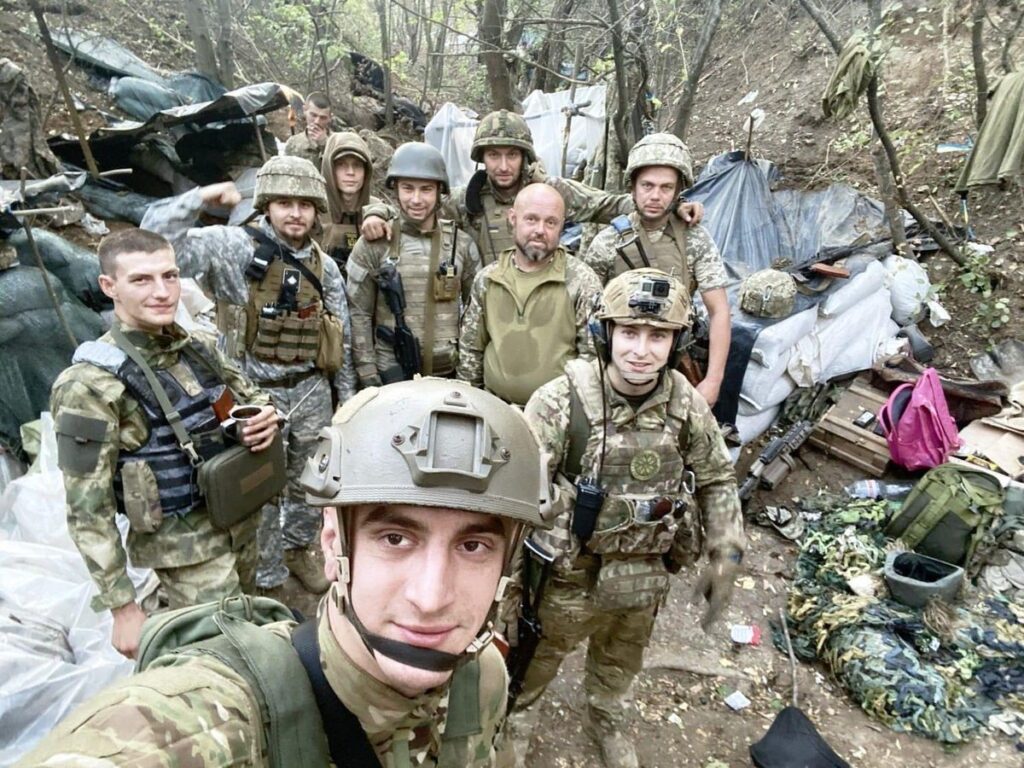 It's 6 PM here on the east coast, but it's 0100 in the morning in Kyiv.  It is already Ukraine's Independence Day. There's predictions this will be a tough day for our friends, as Russia hates independence – freedom and sovereignty – when it concerns great nations.
Putin threatens more death from the skies – from Russian rockets, missiles, whatever is left – and promises to rain these devices on civilians. They threaten strikes on Kyiv's Khreshchatyk Street, the one stretching from European Square through the Maidan to Bessarabska Square. The State Department is telling US citizens to seek safety because Russian rockets aren't precise & Kyiv is likely a target.  That's prudent.
So today, I've been thinking more about Ukraine…Ukrainian soldiers, seeing Ukraine's culture… during my last few years in the Army. I've been thinking about our 4 July celebrations, too.  The day we celebrate independence gained over 2 centuries ago. We didn't take our freedom for granted back then. I thought about Washington leading an Army from July 1776 to October 1781. His army had tough times.
History tells us on July 4, 1778, Washington could only give his troops a double ration of rum for celebration. By late May 1780, he was writing missives to Congress saying his battered army needed rations, weapons, clothing, and pay & his troops were exhausted. His friend Lafayette pressed the French for support to the colonies. But it was slow in coming. Aspiring "to render themselves more useful," the women of Philadelphia, who noted the inadequate government response, rose up. Their story is phenomenal
https://guids.loc.gov/american-women-essays/sentiments-american-woman
These were tough times in our nation – from the signing of the Declaration to the victory at Yorktown – but those tough times contributed to who we are, what we aspire to be. Ukraine is a great partner today, and they will be an even greater and phenomenal ally in the future. 
Comment: Just a series of tweets by retired LTG Mark Hertling thinking of Ukraine's Independence day celebration in terms of the early celebrations of our Independence Day. He refers to a short Library of Congress essay that illustrates the harrowing desperation of our early struggle for independence and freedom. It also illustrates an early expression of FIDO and how that spirit once defined us. It certainly defines the Ukrainian people today.
TTG