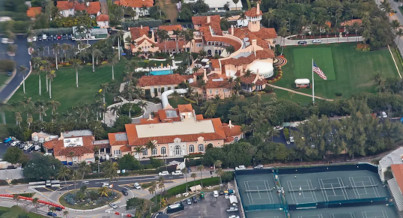 By Robert Willmann
The civil lawsuit continues in a federal court about how items seized from Donald Trump's Florida home by the FBI will be handled and used, and whether the order appointing a special master will remain in place. An outside person, as the special master, would examine the items and also participate in evaluating certain claims about them. But this is not a usual search warrant case with the usual legal questions. Two other issues are mixed in which may affect the analysis and outcome in whole or in part.
Some background information to read can be helpful as the case moves along. The documents and other items seized when the search warrant was executed were at Trump's Mar-a-Lago residence, where he also was from time to time while he was president. When the items actually got to the location is not known at this time.
The Department of Justice (DOJ) and the FBI allege generally that the items are evidence of federal crimes about mishandling documents and records; damaging, destroying, or concealing them to obstruct an investigation; and wrongfully possessing or disclosing national defense information, which is essentially an earlier term for classified information.
However, the situation is not as simple as the DOJ makes it out to be. Some relevant questions are whether a document is a presidential or personal record and how that is determined; whether something is classified or not in light of a president's constitutional and unilateral power to classify or declassify information; and in what ways can a former president handle, store, and have access to personal and presidential records, whether classified or not.